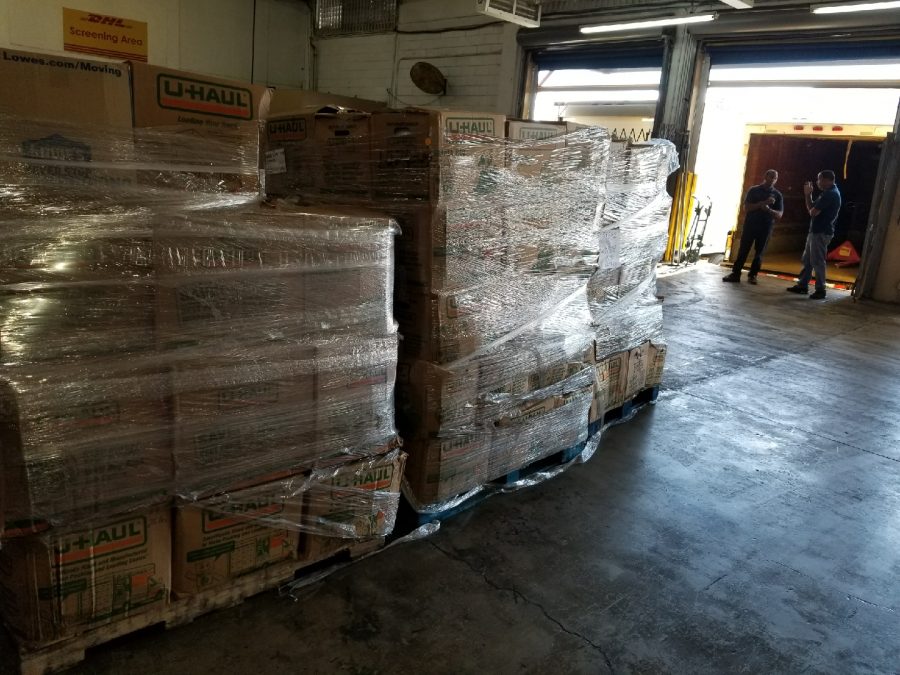 Carlos/Joseph Bradley
Due to recent budgeting concerns, the supplies collected from the Puerto Rico drive are planned to be delivered by sea instead of the previously planned air transport. The expectation is to deliver the supplies by Thanksgiving.
Nicole Voss, Theater Department Chair and active participant in the managing of the drive, said that they are working with Air Land & Sea Express and Wings of Hope to ship the supplies to Puerto Rico.
Originally, the plan was to fly the supplies to Puerto Rico, and plans had already been made with Greater St. Louis Business Avian Association. However, this was going to cost an approximately $16,000. With the new arrangement, it would cost less than half that, at $7,500.
Air Land & Sea Express will ship the supplies from Jacksonville, Florida to Mayaguez, Puerto Rico, the home town of Orchestra teacher Joseph Bradley. To help cover the cost, Wings of Hope has been working with the drive to raise donations. At the time of uploading, Wings of Hope is still raising donations on their site here. Any donations are helpful when it comes to providing aid to those in Puerto Rico.
UPDATE: According to Bradley, delivery of five pallets was made on Dec. 14.