The Wolf: Restaurant Review
Hang on for a minute...we're trying to find some more stories you might like.
If you're like me, you probably have a few family members who are fixated on healthy eating. Personally, I love salads but I tend to roll my eyes at the obsession with organic products or gluten-free meals. As a result, I was a bit suspicious when I headed to The Wolf Cafe, which calls itself the place "where earth and community unite." However, I was pleasantly surprised by the quality of the food at The Wolf.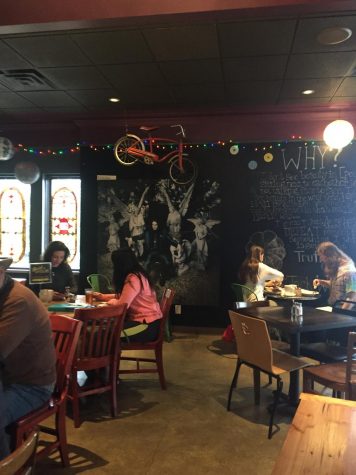 The first thing you'll notice when you walk into this restaurant is the amazing decor. The tall tables are made of a light-colored wood and many have footstools underneath. The walls are wood paneled with huge windows, covered with decorative posters and art. The decorations are fun and eclectic; an entire wall of album covers stands across from tall stained glass windows in the back of the restaurant, and in the front a colorful collection of opened umbrellas hang upside down from the ceiling. Funky lanterns, a metal birdcage, and even a bicycle also descend from above. Overall, the decor creates a fun and lighthearted atmosphere and will give you plenty to look at while you wait for your food.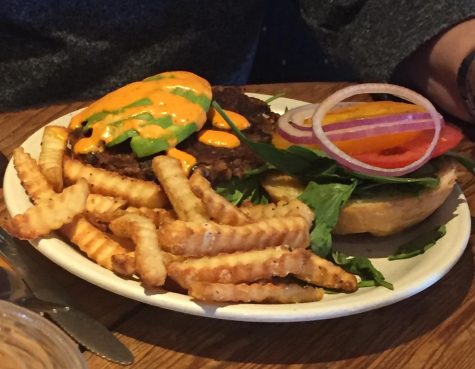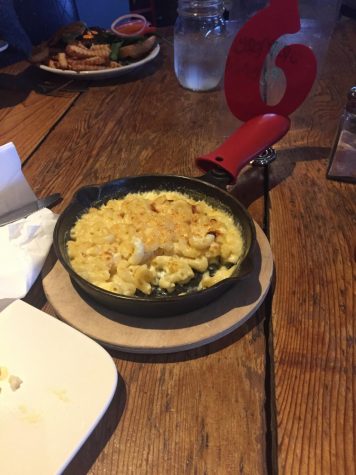 The extensive menu at The Wolf is really quite impressive. They offer breakfast, lunch and dinner, and some of their options get quite creative. For example, their sandwich selection includes a reuben sandwich with grilled mushrooms in lieu of deli meat, and a grilled cheese sandwich with goat cheese and honey. They have healthy options like soups and salads, but also offer air-baked fries, flatbreads, and veggie burgers.
I ordered a Greek salad and found a seat. Much to my dismay, the wait for our food seemed to take forever. We waited for at least half an hour to be served, which seemed ridiculous considering the near-emptiness of the restaurant. However, the friendliness of the staff almost made up for our wait. (Almost.)
The food itself was delicious. My salad came with hummus and two dolmas, rice wrapped in pickled grape leaves. Instead of the classic Greek salad with lettuce and olives, this one had olive relish and a bed of mixed greens. The dish managed to be creative while still tasting great, not straying too far from the traditional Greek salad.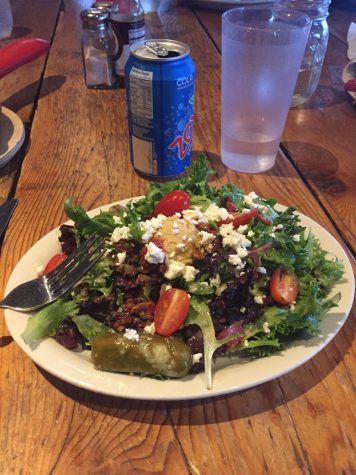 The rest of my family enjoyed their food as much as I did. The gorgeous plating of each meal made for impressive presentation. The pricing was also fairly reasonable, with sandwiches and burgers averaging around $10 and small salads running between $6 and $8.
Overall, I had a positive experience at this restaurant. The food was great and reasonably priced. It is definitely worth visiting if you want to try a unique and freshly-prepared meal, especially since much of their menu has food that you won't find anywhere else. However, if you're looking for a quick bite out, the ridiculously long wait is definitely something to take into consideration, and you might want to stick to Panera instead.