Seniors squeak in spring break
The sun is nice and high with temperatures in the 80s. Spring break came and went, and people traveled the world in that time.
Every year a group of seniors go to Mexico. This year seniors Hugh Hodson, Tyler Wessel, Zach Oppenheim, Adi Sarangee, Jacob Stone, Jack Wittner, Nick Yn, Michelle Korenfeld, Sophia Chelist, Madison and MacKenna Westerfield, and Lindsey Ormont went to Mexico. Senior Lexie Lander had waited her entire high school career to  follow the tradition. All excited and already packed she was prepared and ready to have the best spring break.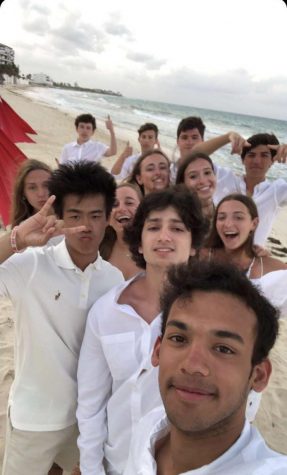 "After spending years looking forward to my senior spring break trip to Mexico with all my friends, my parents decided to cancel it 22 hours before we were going to leave," Lander said.
Lexie's older sister, Carly Lander, had been studying abroad in Spain for the last three months. Spain, like most European countries, had a devastating problem with the coronavirus. Two days before Spain's border closed, Carly Lander flew back with corona-like-symptoms, ending up forcing them to cancel the family's trip.  While it was disappointing, not only negatives came from canceling.
"Three days into their trip and many personal emotional breakdowns later, I realized that the virus is a blessing in disguise for my family. My dad was forced to stay home from work, and we had a full house for the first time in 3 months. Although I didn't get to go on my trip, I got to spend time with my family which I think is a beautiful thing," Lexie said.
There were many other groups of seniors who also went to Florida and Alabama. Seniors Adam Booker, Chris Stephens, Ryan Finley, and Jack Ford went to Alabama with their girlfriends juniors Sydney Stahlschmidt, Hannah Krivelow, and Emily Enlow. They went to Gulf Shores, Alabama. The coronavirus restricted their vacation, not being able to go to many public places.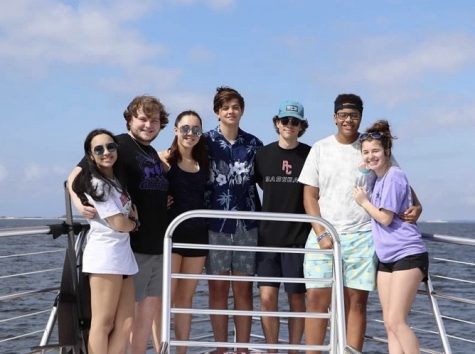 "We had a lot of fun in Alabama, but had to practice social distancing throughout the vacation. It didn't ruin the trip but made it harder to have fun and relax," Stephens said.
Three groups of seniors went to Florida. Seniors Ella Hayek, Sophia Day, Claudia Cooke, Elena Appel, Ashley Verdugo, and Tylor Sinak originally had plans to fly to Arizona, but had to change their plans due to the fear of flying and ended up going to Florida. 
"I'm sad that we couldn't go to Arizona but I'm glad that we still got to go to Florida," Appel said.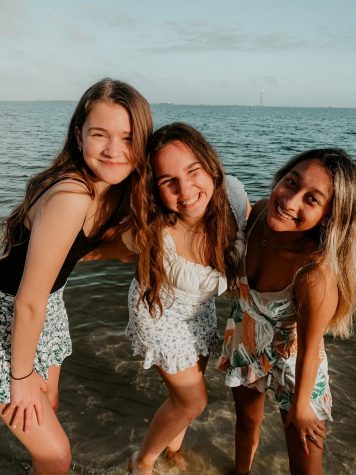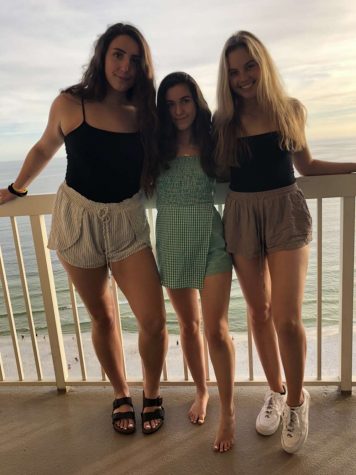 Seniors Hunter King, Luke Schaefer, Jack Rothrock, Brooke Hilton, Abby Poe, Sivan Rodin, Jill Stolte, Sophie Stinnett, Maddy Oliver, Savannah Vanhoogstrate, and Catherine Ke all went to Panama City Beach, Florida.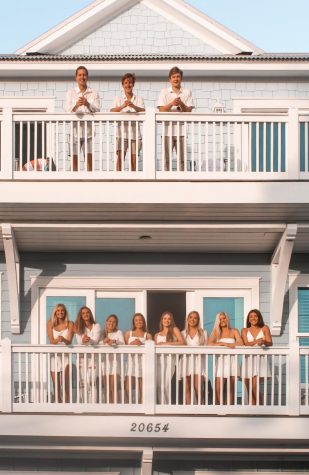 Seniors Jacob Greene, Corbin Sheridan, Charlie Schaeffer, Nick Slomann, Conner Green, Colin Whitehouse, Grant Wolff, and Anthony Apresov all went to Pensacola Beach, Florida.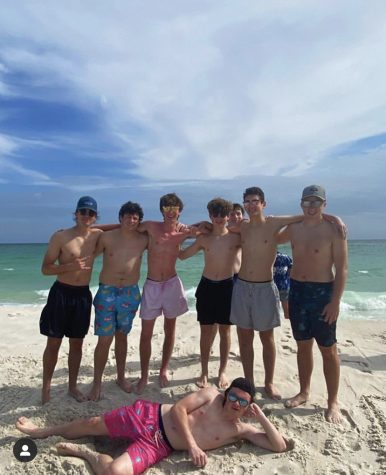 Spring break is a time to have fun, but many people's plans have been ruined due to fear of catching the coronavirus through travel. Through the outbreak of the coronavirus, many people and their parents are worried with the idea of going on an airplane or traveling in general. 
"I had plans to go to Chicago with all my friends, but my parents were too worried about this outbreak so they made me cancel and just stay at home," senior Matthew Chen said.