Trey's Top 50 Tracks of 2020
In 2018 and 2019 I listed some of my favorite songs of the year. Since this is the last time I round up my favorite tracks of the year, I thought I would go all out. Here are my top 50 songs of 2020.
#50: Patience – Porches [Synth-pop]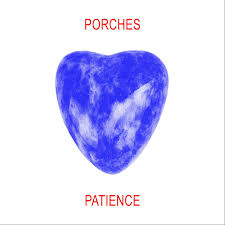 New York synth-pop band created one of the best drops of the year on their song "Patience". I enjoy the vocals and the strings in the first part of the song, but what really makes the song for me is when the whooping synths and smothered drums come in at the halfway point. It sounds like butterflies in your stomach. Fans of synth-pop should not miss this one.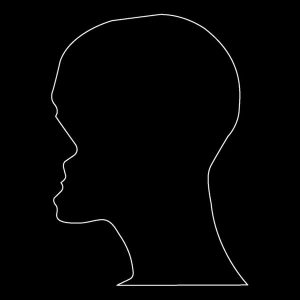 #49: Mud – Nicolas Jaar  [Ambient]
Chilean-American house artist Nicolas Jaar released a hypnotizing set of tracks with his album "Cenizas". "Mud", my favorite track from the album, sounds like a long march through a deep swamp. I love the vocals surrounding the long, moody cello and the steady drums. I think the soundscape created here is great. Fans of ambient or house music need to listen to this one.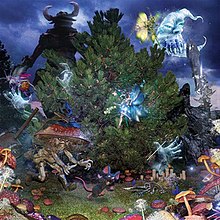 #48: hand crushed by a mallet (Remix) – 100 gecs feat. Fall Out Boy, Craig Owens, and Nicole Dollanganger [Hyperpop/Emo/Ska]
100 gecs released one of the strangest albums of 2019 with "1000 gecs". This year, the hyperpop duo somehow released an even weirder album of remixes, titled "100 gecs and The Tree of Clues". The remix of their song "hand crushed by a mallet" is my favorite remix of the bunch, featuring vocals from Patrick Stump of Fall Out Boy, a crazy guitar solo, and excessive screaming and distortion. If you're over the age of 30 or are a passionate Joe Biden supporter I can't recommend this to you. Sorry.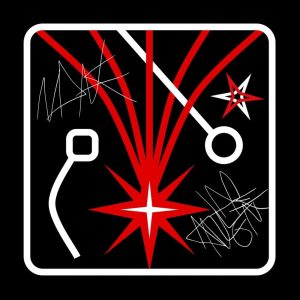 #47: Paradise – Gupi [Bubblegum Bass/Electronic]
Electronic artist Gupi, the son of pro-skater Tony Hawk, released one of the most schizophrenic tracks of the year with "Paradise". I love the chaos here. Gupi never stays on one idea for long while still maintaining high energy throughout. Electronic fans should not miss out on this track.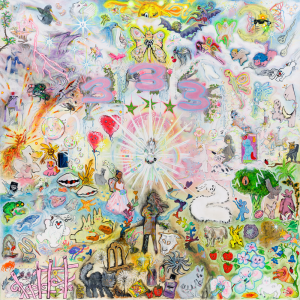 #46: 100s – Bladee [Cloud Rap]
The instrumentation on this track is so good. I love the way this song explodes in the first 20 seconds. I also love the dreamy, psychedelic direction Bladee takes on this track. It feels like a dream while still maintaining a ton of energy. The production on this track makes this song so good. This song would be much higher if Bladee's underwhelming vocals were removed.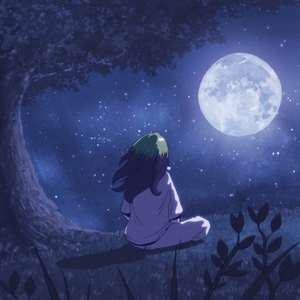 #45: my future – Billie Eilish [Alternative R&B]  
Billie Eilish is still one of the most exciting voices in pop music right now. I think "my future" is a beautiful track that showcases her vocal talent. The production and instrumentation are also incredible here. I love the vibe when the beat drops and the funky drums and guitar come in. Don't sleep on Billie Eilish.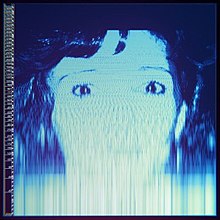 #44: We Will Always Love You – The Avalanches feat. Blood Orange [Plunderphonics/Neo Soul]
Plunderphonic legends The Avalanches have returned with their new album "We Will Always Love You". The title track is my favorite of the bunch. I love the chorus, with child-like vocals, beautiful arpeggios, and swirling synths. Highly recommend this for anyone. #43: 53.49 – Childish Gambino [Neo Soul]
The final track off Gambino's album "3.15.20" is easily my favorite. I love how playful this song is. Donald Glover's vocal delivery is super fun and energetic. Glover feels super in the zone on this song. I love the instrumentation too, I think it compliments Gambino's energy super well. Fantastic end to a so-so album.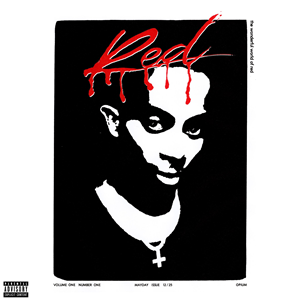 #42: Teen X – Playboi Carti feat. Future [Trap Rap/Minimalism]
Playboi Carti on Christmas Eve dropped one of the most polarizing hip hop albums of the year "Whole Lotta Red". The song "Teen X" is easily one of the best off the album. I love the minimalism on this song. Carti's music is at its best when it creates a distinct atmosphere, and the beat does this masterfully. I also think Carti is hilariously weird on this song. It's super entertaining for me to listen to. This is a really fun, very Playboi Carti track. If you're into that, listen to this song.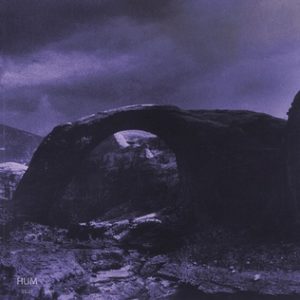 #41: Shapeshifter – Hum [Shoegaze/Alternative Rock]
Shoegaze and alt rock band Hum came out with an album after a 22 year long hiatus. The closing track "Shapeshifter" is my favorite. I love the guitar tones in the first half. The beginning of this song feels like a storm at sea, especially with the emotional and passionate chorus. The last 3 minutes of this song feel like the calm after the storm, with a transition into a softer instrumentation. This is a great song to fall asleep to.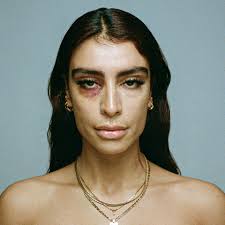 #40: Lamp Lady – Sevdaliza [Trip Hop]
The sound palette on this song is really fun and creative. I love how Sevdaliza uses instrumentation from her culture and combines it with booming bass and percussion from contemporary R&B music. This song is super creative, highly recommend this one for fans of R&B.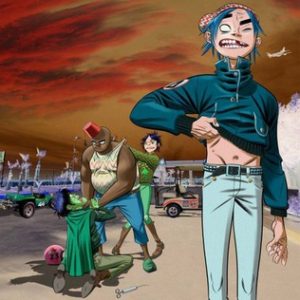 #39: Aries – Gorillaz feat. Peter Hook and Georgia [New Wave]
This song feels like walking outside to the first nice day in springtime. I love the guitars, the bassline, and especially the punchy chorus. The atmosphere here is so lively and beautiful. Fans of Gorillaz should not miss their latest album. Especially this song.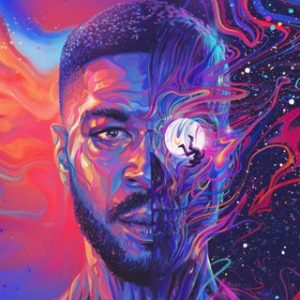 #38: Show Out – Kid Cudi feat. Pop Smoke and Skepta [Psychedelic Hip Hop/Grime]
I can not get enough of the build-up to this track from Kid Cudi. The song starts out with vocals from the late Pop Smoke and a grimey beat. Skepta comes in and kills his verse, but Cudi's performance is still my favorite. The beat here is super punchy and fun. This is a great song to work out to. Don't miss this if you're into psychedelic hip hop.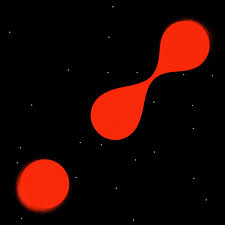 #37: PLANET'S MAD – Baauer [Electronic]
Baauer, famous for making the song behind the "Harlem Shake" trend in 2013, released a super hard hitting track titled "PLANET'S MAD". This song is vicious. The rough guitars, booming bass, and fast percussion all make this sound like it should be in the trailer to a crazy action movie.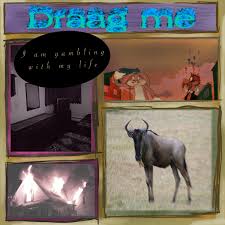 #36: Steady Turn the Cog – draag me [Electronic/Cloud Rap]
This is a strange one. If you combine cloud rap artists like Bladee and Yung Lean with dance music, you get this song. This song is surreal and dreamlike. The song starts with these swirling, punchy drums and synth, sounding like a bizarre nightmare. After the beat drops, these airy, dreamy vocals come in with more light and fun instrumentation. I think what draag me is doing with this is really fun, I highly recommend it for someone that wants something new.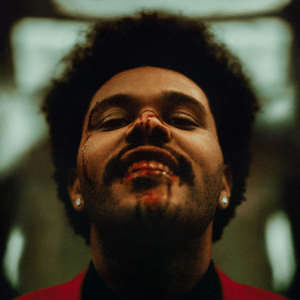 #35: Hardest to Love – The Weeknd [Alternative R&B]
The instrumentation on this track reminds me a lot of drum & bass music with the booming bass and the quick percussion. I also love the 80s synths, The Weeknd's buttery voice, and the euphoric chorus. This might be my favorite song by him. Skeptics of The Weeknd might be impressed by this one.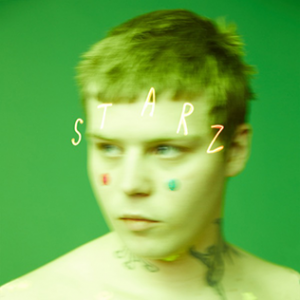 #34: My Agenda – Yung Lean [Cloud Rap]
"My Agenda" is one of the best cloud rap songs I've ever heard. Yung Lean's comatose delivery, the noisy beat, and the dynamic song structure all add up to make this song super unique. The build up to and the payoff of the chorus make this one of my favorites of the year.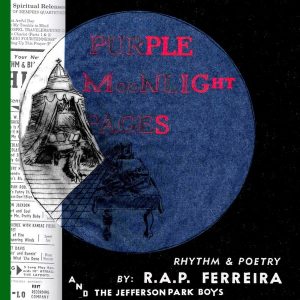 #33: U.D.I.G. (UNITED DEFENDERS OF INTERNATIONAL GOODWILL) – R.A.P. Ferreira [Abstract Hip Hop]
This hip-hop track has a strange but beautiful instrumentation. This song has an instrument heavy beat, and a lot is done with the tools they have. I love the different stages of the beat. I also think R.A.P. Ferreira has a really fun and creative delivery. Cool little track, I recommend this to anyone.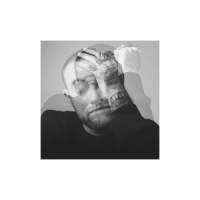 #32: Blue World – Mac Miller [Hip Hop]
Mac Miller's posthumous album "Circles" is incredible. My favorite song from the album has to be "Blue World". I love the strange vocal sampling that makes the choppy beat. Mac Miller also kills it both vocally and flow wise. The production on this one is stellar. I highly recommend this one.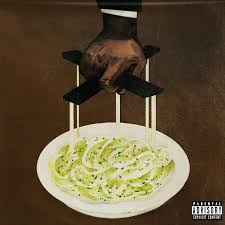 #31: God is Perfect – Freddie Gibbs and The Alchemist [Hardcore Hip Hop]
I love the vibe of this track. The piano and the sparse saxophone are all Freddie needs to go off. His flow on this track is so good. The beat switch from The Alchemist is so smooth and groovy. Check this out if you want an expertly crafted hip-hop track.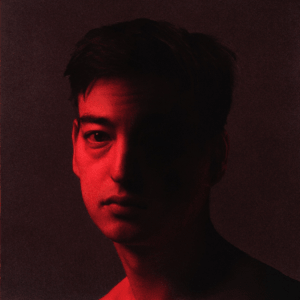 #30: Run – Joji [Alternative R&B]
"Run" is expertly made. The production on this song is so good, I love how the guitars sound, how Joji's vocals layer over each other in the chorus, and the general atmosphere of the whole thing. Joji's vocal performance is also the best he's ever done. Also, the guitar solo is so good. Great track.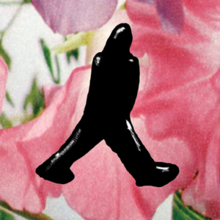 #29: You're Too Precious – James Blake [Alternative R&B]
I love James Blake. "You're Too Precious" is a great showcase of his talent. I think his production here is masterful, I think what he did with his style here is super creative, and I love the emotions conveyed by both his voice and his use of vocal looping. This song is ethereal and haunting. Don't miss this if you've enjoyed his past work.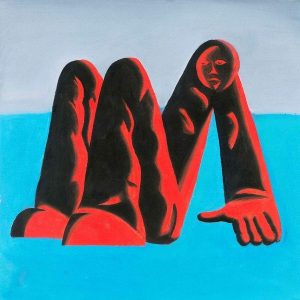 #28: Comet Face – King Krule [Post-Punk/Art Rock]
King Krule created such a  vibe with "Comet Face". The song is built around a killer baseline. Krule's dark voice, the strange vocal samples in the background, and the sudden sax passages make this song super unique. I also love the buildup at the end of the song. The album art really captures how this song makes me feel. Experimental rock fans should not skip this new King Krule song.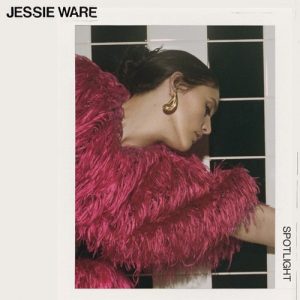 #27: Spotlight – Jesse Ware [Dance/Disco]
"Spotlight" is easily the best disco song of the year. The bassline here is killer. I also love the incorporation of strings, they make the song even more dramatic. The vocals here are also incredible, I love how Ware harmonizes over herself. This song is super danceable, super fun, and one of the best of the year. If you don't like this song you're probably no fun.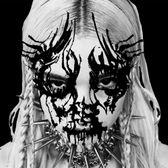 #26: Bite Your Teeth – Poppy [Alternative Metal]
Poppy, famous for her strange YouTube channel, somehow created the heaviest and hardest metal song of the year with "Bite Your Teeth". You read correctly, heavy metal. This track is great. I love how Poppy seamlessly transitions from cute to head splitting in seconds. Poppy proves her talent and versatility on this song and the rest of her album.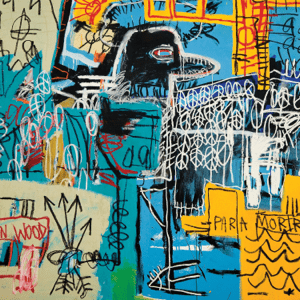 #25: Selfless – The Strokes [Indie Rock]
"Selfless" by the Strokes is a beautiful rock song. Julian Casablancas delivers an incredible vocal performance, showcasing how insane his range is. I also love the guitar on this song, it's somehow both filled with energy and super relaxing. Check out this song and the rest of the Stroke's album "The New Abnormal" if you're into indie rock.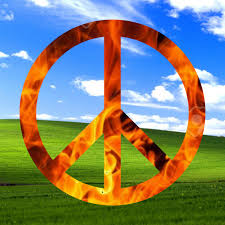 #24: SCARED 2 DEATH – Black Dresses [Noise Pop/Electro-Industrial]
"SCARED 2 DEATH" is one of the most creative songs of the year. The song starts out like a catchy electropop song with some sparse guitar. As the song progresses, the song gets more and more chaotic until it turns into a harsh, crazy industrial track. I love each part of this song, despite the vastly different sections. The guitars sound great, I love the creepy vocals, and the song ends perfectly. Fans of experimental music should not miss Black Dresses latest album.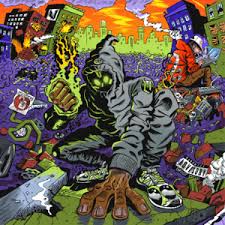 #23: Take_it_Back_v2 – Denzel Curry and Kenny Beats [Hardcore Hip Hop]
Curry and Kenny's latest album "UNLOCKED" is a love-letter to MF DOOM, and this track especially captures his energy. I love the punchy, detailed beat, the different vocal effects on Curry's voice, the crazy beat switch and the extensive sampling. There's so much to love about this song. RIP DOOM.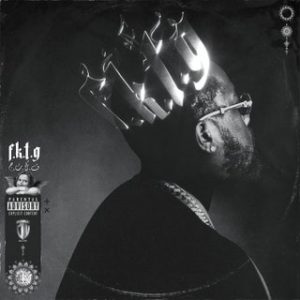 #22: Anza – Conway the Machine feat. Armani Caesar [East Coast Hip Hop]
This hip-hop track from Griselda's Conway the Machine is super fun. I love the way the beat's synths get faster and slower depending on Conway's vocal intensity. Conway's flow is also really fun to listen to. The back and forth between fast and slow in this track is so satisfying to listen to. Caesar also delivers an excellent feature. Check this out if you're into the genre.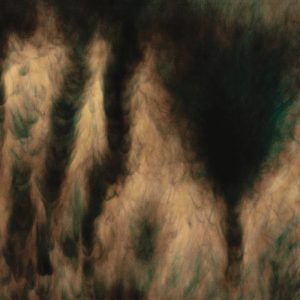 #21: The Wheel of Fortune – William Basinski [Ambient]
Ambient music is one of my favorite genres, and songs like "The Wheel of Fortune" are why. This song is all about atmosphere. This feels like a storm is about to hit and you're seeing gray clouds forming above you. I love how the song gets right into its moody soundscape. Highly recommended this album to ambient fans.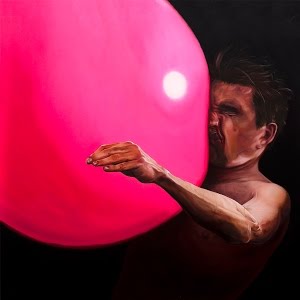 #20: War – Idles [Post-Punk]
This song slaps you in the face within the first 10 seconds. I love the back and forth between the vocals and the massive wall of sound of the guitar and bass. This song gets crazier and crazier the longer you listen. Highly recommend this one for fans of hard, politically charged rock.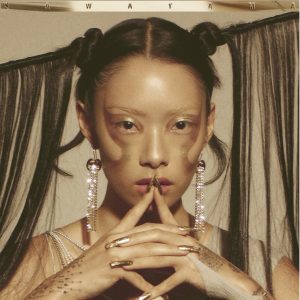 #19: Comme Des Garçons (Like The Boys) – Rina Sawayama [Electropop/ 00's Pop Revival]
With one of the best basslines and one of the best choruses of the year, "Comme Des Garcons" is an infectious pop song heavily inspired by the aesthetics of the 00's. This song is super fun, and I highly recommend it to fans of pop music.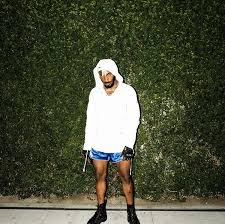 #18: LAST DANCE! – JPEGMAFIA [Industrial Hip Hop/Post-Trap]
JPEGMAFIA is the only artist to make it onto my lists three years in a row. Peggy had a year of fantastic singles, but "LAST DANCE" is definitely my favorite. The track starts with sparse, vaporwave-y synths and a simple drum line. I love how Peggy's vocals sound here, but the song really gets going at the halfway point with the beat switch. Distorted horns and booming bass come out of nowhere to make one of my favorite beats of the year. I think a lot of hip-hop fans will enjoy this one.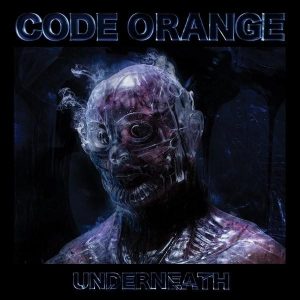 #17: Sulfur Surrounding – Code Orange [Industrial Metalcore]
Code Orange's song "Sulfur Surrounding" takes me straight back to my edgy middle school days with their updated take on the Metalcore genre. I love how hard and thrashy the guitars are and how seamlessly balanced it is with the stunning vocals in the chorus. These guys are the future of metalcore.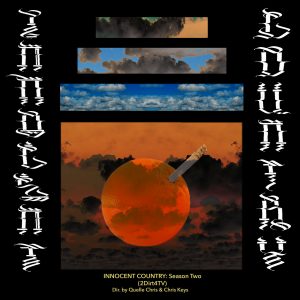 #16: Mirage – Quelle Chris and Chris Keys feat. Earl Sweatshirt, Denmark Vessey, Merrill Garbus, & Big Sen [Abstract Hip Hop]
"Mirage" has one of the best beats of the year. The gospel vocals combined with the sparse piano are the perfect accompaniment to the back to back incredible verses by everyone on the features list. I also love the inclusion of spoken word at the end with the beat cut out. Super melancholy hip-hop, super great song.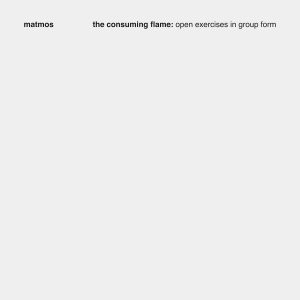 #15: Out of the Serpent's Mouth – Matmos feat. Oneohtrix Point Never [IDM/Electronic/Plunderphonics]
This song provides one of the craziest musical experiences of the year. This song feels like traveling through all of human history, with incorporations of ancient didgeridoo, medieval sounding horns, western guitars, and alien synth effects. If I were to ride Doc's DeLorean from the beginning of humanity to the end of the world, this is what it would sound like. This is a totally wild sound collage, I recommend this one to people who want to hear what humanity sounds like. 
#14: dragon eyes – Adrianne Lenker  [Singer-Songwriter/Indie Folk]
This song is just guitar and Lenker, and it's perfect. I love her voice here, it really compliments the melancholy lyrics. The song is about being changed by a relationship, and the tone of the song does just enough to make me want to cry listening to it. Fans of quiet, guitar-centric singer-songwriter music need to listen to the song and the rest of this beautiful album.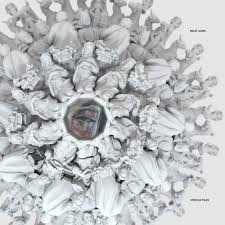 #13: B. B. Butcher – Boldy James and Sterling Toles [Hardcore Hip Hop]
This is such a great hip hop track. I love how dynamic and interesting the beat remains throughout the whole song. The speedy drums combined with the passionate backing vocals and the strings near the end of the track are incredible. Even without the amazing delivery from Boldy James, this would be one of the best hip hop tracks of the year.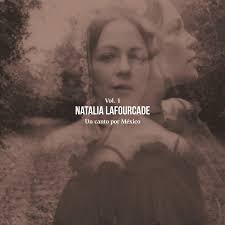 #12: Veracruz – Natalia Lafourcade [Mexican Folk]
Mexican singer-songwriter Natalia Lafourcade created the song equivalent of a sunrise with "Veracruz". Lafourcade has a beautiful voice, complimented extremely well by the beautiful instrumentation. I was sold by the halfway point of the song, but the track grows even more beautiful with a lush orchestra. This turns from a beautiful and simple song to a beautiful and expansive one. Don't skip this track or the rest of her album.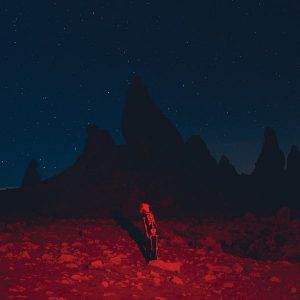 #11: I Know The End – Phoebe Bridgers [Singer-Songwriter]
Phoebe Bridgers' latest album "Punisher" has made huge waves, for good reason. While I enjoyed the whole album, this song is an easy standout for me. The entire album is pretty sad and slow, so this as a last track is the perfect closer. This song has one of the best build ups and payoffs of the year. The song starts off like her others, but the drums slowly build, and Bridgers gets more impassioned and emotional with each line. The horns and the drums slowly get cranked to 10 and lead masterfully to the most cathartic scream of the year. The track never slows down, supporting Bridgers' absolutely incredible tantrum. No other song could have closed this album better than this one. Check this one out after listening to her whole album. Be ready to cry.
#10: Adan no Shima no Tanjyosai – Ichiko Aoba [Ambient Folk]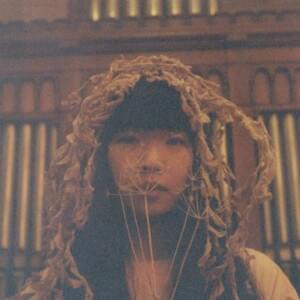 Japanese singer-songwriter Ichiko Aoba released one of the most beautiful and calming albums of the year, with the song "Adan no Shima no Tanjyosai" being my favorite from the album. Every sound from this song feels like a mental massage. Aboa's voice is soothing, the guitar is beautiful, and the strings bring the whole track together. The way the instrumentation builds up while incorporating vocals from other songs of the album make this an incredible closer. This song is my lullaby of the year. I highly recommend falling asleep to this one.
#9: The End of the Affair – Laura Marling [Singer-Songwriter]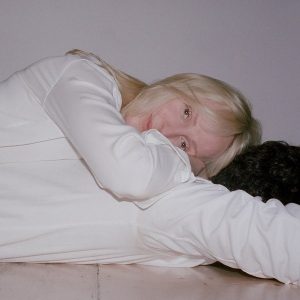 Laura Marling released one of the best albums of the year with "Songs for Our Daughter", and this is my favorite track from the album. This song is about the end of a relationship. While the concept has been done to death, the way Marling is able to put her emotion into the soft, subtle guitar and vocals is totally heartwrenching. This is such a sad, simple song. Marling knocks this out of the park. I recommend this song and the whole album to everyone.
#8: Shook – Tkay Maidza [Pop Rap]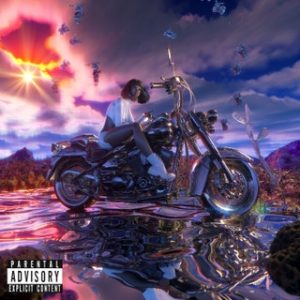 Australian singer and rapper Tkay Maidza released one of the most hard hitting and fun songs of the year with "Shook". What makes this song shine is the crazy production. The beat is SO punchy and creative. The song also never gets boring, coming up with new and creative ways to keep the listener entertained. The song reminds me of some of the better songs off BROCKHAMPTON's "Iridescence": it's super hard, super creative, and has crazy futuristic aesthetics. Maidza also delivers a great vocal performance. If you want a fun and hard-hitting pop rap song, check this one out.
#7: Enlacing – clipping. [Industrial Hip Hop/Horrorcore]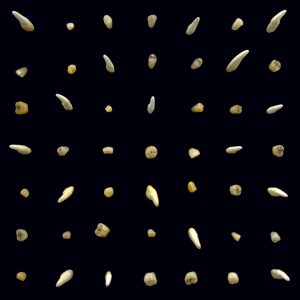 This song completely blew me away on the first listen. The experimental hip-hop group "clipping.", with lead Daveed Diggs of Hamilton fame, released one of the best produced song of the year with "Enlacing". The song is centered around this strange, ethereal vocal loop. The surrounding beat makes the absolute most of it, creating a wall of sound in the chorus that is extremely satisfying to listen to. This track, featured on their horror-themed album "Visions of Bodies Being Burned", manages to balance terror with accessibility. While I wasn't a huge fan of the rest of the album, this track is one of the most fun and creative hip-hop tracks I've heard in a long time. If you want something creative, check this one out.
#6: Little Dominiques Nosebleed Part 1 – The Koreatown Oddity feat. Sudan Archives [Abstract Hip Hop/Jazz Rap]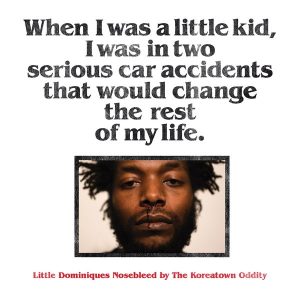 If I had to choose my favorite new artist from 2020, it would be The Koreatown Oddity. He released one of the best hip hop albums of the year, "Little Dominique's Nosebleed". This album has incredible storytelling, hilarious punchlines, and creative production. My favorite song off the album, "Little Dominiques Nosebleed Part 1", is a great showcase of his strengths. This song is about his life before getting into a car accident as a kid, leaving him with chronic nosebleeds. The song features fake audio of the car accident and voice actors playing the characters of people surrounding the crash. A crazy beat switch takes place after the crash, and someone playing his mother goes off on the person that crashed the car. It's a super creative, funny, and sad listen. Check this and the rest of the album out of you like good storytelling and creative beats.
#5: Deeeeeeefers – Against All Logic [IDM/Electronic]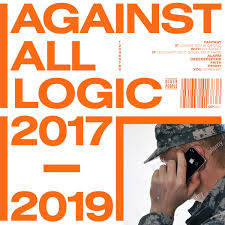 Against All Logic is an electronic and house project formed by Chilean-American artist Nicolas Jaar, featured earlier on this list. His album "2017-2019" has easily been my most replayed this year, and songs like "Deeeeeeefers" are the reason why. This song is mesmerizing. This song starts with these deep, wavy synths, and every sound A.A.L. throws around these synths sounds so cool. This is what I'm sure getting abducted by aliens sounds like. I have listened to this album while doing homework dozens of times, and whenever this song comes on it feels like I'm being hypnotized into even deeper concentration. This is easily my favorite electronic song of the year. Don't skip his latest album.
#4: Weird Fishes – Lianne La Havas [Singer-Songwriter/Neo Soul]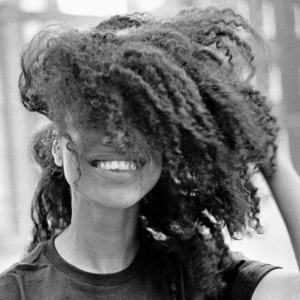 British singer-songwriter Lianne La Havas made a cover of Radiohead's "Weird Fishes", and it might be my favorite cover of all time. This song gives me chills every time I listen to it. The song starts off with some syncopated drums and sparse piano chords, creating a really cool atmosphere. The start of this song is much quieter than Radiohead's. What makes the first half of this song is La Havas's vocals. Her voice is so beautiful here and is complimented by the chill instrumentation. The middle of this song is when it really gets going. The instruments cut out and La Havas sings the chorus on her own. Then, BOOM, the drummer goes off, the bass and guitar come back in, and then the band grooves SO HARD. Then Lianne comes back, wailing the end of the song, and it is literally so good. I feel like I need to stop what I'm doing to pay full attention to this part of the song. La Havas knocked this cover out of the park. Any fans of Radiohead or just good music need to give this track a listen. Her self-titled album is also one of the best of the year, so listen to that next.
#3: anthems – Charli XCX [Hyperpop/Electropop]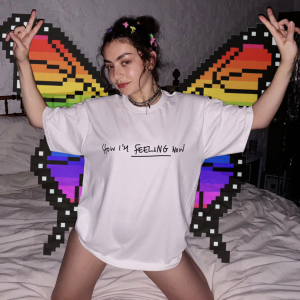 In the beginning of the pandemic, Charli XCX made a goal: release an album in six weeks. She did it, and it is both an incredible album as well as an incredible time capsule into life at the beginning of quarantine. All the songs off her album "how i'm feeling now" feature lyrics capturing what this time was like: the fear, the loneliness, and in the case of her song "anthems", how much people miss being around each other. This track is the most euphoric song of the year. The fuzzy synths and booming percussion are so fun to listen to. This is obviously meant for a concert, which makes the lyrics about wanting parties, crowds, and "anthems" even more depressing. She expressed how much she misses parties by making a song that makes you want to party. Genius. But also depressing. Check it out if you want to hear something exhilarating. Please don't party, though. Please. We're so close. Don't do it.
#2: For Her – Fiona Apple [Singer-Songwriter]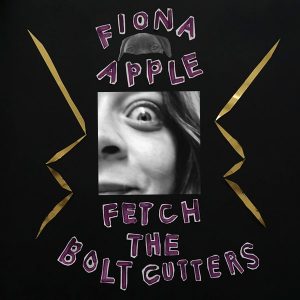 Despite how high "For Her" is on my list, I have not listened to this song nearly as much as others on this list. This song is disturbing. This was made after Apple witnessed SCOTUS nominee Brett Kavanaugh's hearings regarding sexual assault allegations. Apple made a song about domestic violence against women, using the voices of multiple women as the vocals of the song. This song is jarring. The strange feminine chants quickly change speed and pattern. The song's climax is when the instrumental and chants cut out and Apple's voice sings: "Good morning, good morning. You raped me in the same bed your daughter was born in". This is followed by eerie vocals from the ensemble of women singing "you were so high". Apple created such a unique, disturbing experience with this song. I feel gross after listening to this, which means she's doing a lot right. What Apple was able to do with this song is creative, meaningful, and unlike anything I've heard before. Listen to this, but be prepared for a disturbing listen.
#1: a few words for the firing squad – Run The Jewels [Hardcore Hip Hop]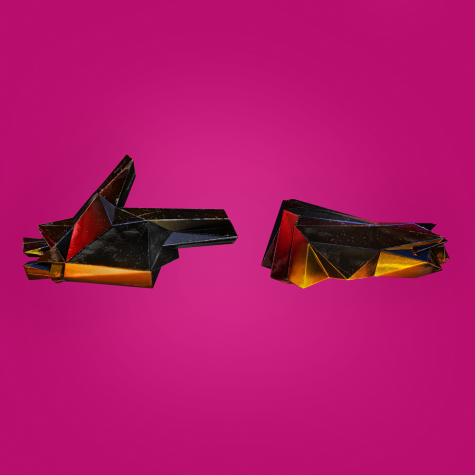 This year has been trash. The global pandemic, police brutality, growing economic inequality, increasingly disappointing politicians, another year closer to impending climate disaster, the list goes on forever. In the midst of our current hellscape, hip-hop duo Run The Jewels released their latest album "RTJ4". So much of this album hits so hard considering the events of this year. While almost any song off that album could be in this spot, the closer "a few words for the firing squad" hit me the hardest. EL-P and Killer Mike go back and forth with hard hitting lyrics about how awful everything is. EL-P starts off with a verse about how money corrupts people, then Killer Mike comes in with a verse about his struggles with the death of his mother, as well as his struggles surrounding balance between being a father, husband, and a political activist. The anger from both artists is so cathartic. Excellent verses surrounding a beat that builds and builds to a crazy saxophone solo. I can't ask for a better song. This song feels like 2020, which I swear is a compliment. No other song made me feel like this one did, which is why I'm making this my track of the year.