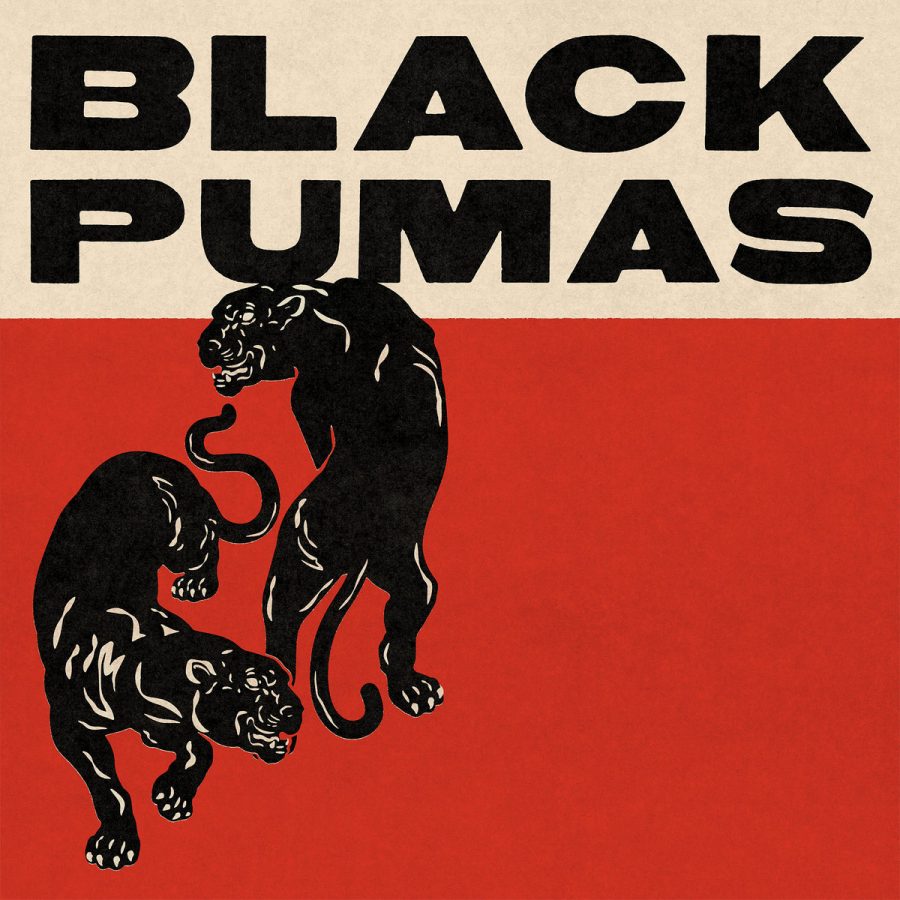 Black Pumas are a psychedelic soul band from Austin, Texas. Their self-titled debut album is perhaps the most surprising nomination for Album of the Year. As the clear underdog, do Black Pumas impress enough to warrant a nomination, or is this album here to pad the list of nominations?
Black Pumas are an old school psychedelic soul group. When I say old school, I mean old school. The production here on the majority of the album is not very good. The songs sound pretty hollow, the drums are often way too loud, and the instrumentals in general are often sparse. I do not know how much of this is intentional. It does make this album sound like it was made in a different time, but other Grammy Nominated albums, such as Dua Lipa's "Future Nostalgia" , take inspiration from different time periods without sacrificing their sound quality.
The song "Know You Better" is especially egregiously produced. The drums are so loud and repetitive that listening to this song gives me a headache. This doesn't seem to be a stylistic choice considering how calming the rest of the instrumental is trying to be.
I am happy that a band like Black Pumas got nominated, but the band does not do a lot with their instrumentals a lot of the time. The first track "Black Moon Rising" does not do enough to maintain my attention, even if I like the vocals. "Fast Car" is a welcome change of pace instrumentally, with the majority of the instrumental being built around an acoustic guitar loop, but this song does not justify it's run time of nearly six minutes.
Despite a lot of disappointing and boring songs for me, there are some things to like about this album. This guy's voice is really impressive. I also think that when the band attempts to make more complicated instrumentals it completely pays off, like on the track "OCT 33". I love the acoustic guitar combined with Eric Burton's soulful voice. This song is super dramatic and creative, with harpsichord, backing vocals, and bass all adding to the dramatic vibe.
This album is the deluxe version of their album released in 2018. The deluxe version has two bonus songs, some live recordings, and a hand full of covers. The deluxe songs are so much better than the rest of the album. The track "Red Rover" starts with quirky synths and passionate vocals and maintains an interesting instrumental throughout, unlike many other songs here.
Easily the best song on this album is their cover of the track "Politicians in my Eyes". The drums are super lively and compliment the vocal performance perfectly. This song has such a good groove. This song also has incredible transitions from section to section. This song builds and builds to easily the best vocals I've heard from any song so far. His screams near the end give me chills, then I get slapped in the face with an incredible guitar solo. I hope Black Pumas release more stuff with this insane energy for the future. This was incredible.
I think Black Pumas has a lot of potential. I love the vocals and aesthetic of this album. When this group tries to make something epic, it nearly always works out. When they just go for a vibe, their poor production and sparse instrumentals bore me to death. This is a group to look out for, but this band is not quite there yet. If you are into music like this, you might enjoy this album a lot more than me. If you aren't into psychedelic or soul music, I can't recommend this album.
Rating: 4/10
Favorite Songs: "OCT 33", "Confines", "Sweet Conversations", "Red Rover", "Politicians In My Eyes"
Least Favorite Song: "Know You Better"