Do's and Don'ts of Fantasy Football Playoffs
Hang on for a minute...we're trying to find some more stories you might like.
As the NFL regular season is rounding up, so is the fantasy football season. At this point, you're either in your championship week, or in the semi final week. This is the time where fantasy football team owners get antsy and try to be too cute. Here are some basic do's and don'ts for team owners playing for a trophy.
Do:
-Stack your bench with backup running backs. We've seen plenty of value from backup payers that have gotten chances because of injuries to starters (TJ Yeldon, Justin Jackson, Elijah McGuire). At this point, most of your current bench players won't start on your team for the rest of the season. Stack your bench with players that are backups on good teams in case the starting running back gets hurt.
Don't:
-Don't stick with the defense that you've had all season just because of their fantasy rank among the other defenses. Look at the match-ups and try to find defenses that have value that play against bad and tanking teams. Some not top-10 defenses that will provide value for you this week are the Titans (against Redskins), and the Dolphins (against Jaguars).
Do:
-Stick with your starters that had a bad week. Don't be that one guy that takes out a top fantasy player because they had a poor week. A prime example of this is Adam Thielen. Thielen had 3.9 PPR points and 1.9 points in standard leagues (ESPN). The lowest PPR point total he had all season until this week was 12.7. Last week was clearly a fluke. Top players who have poor weeks usually bounce back from their bad games because they want to prove That it was a fluke.
Don't:
-Don't trust good quarterbacks on bad teams. This includes players like Matt Ryan and Aaron Rodgers. Teams that have been eliminated on playoff contention will now be focused on getting younger players some game reps because at this point, they're playing for absolutely nothing except where they will be in the draft order.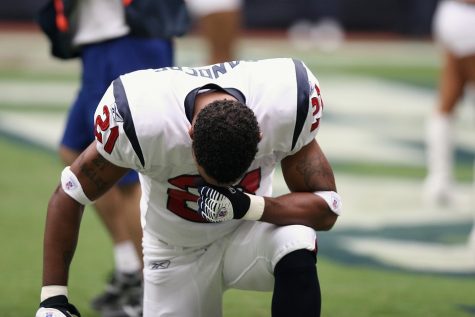 Last piece of advice: Focusing on projections are very dangerous. I'm not going to say don't look at the projections at all because sometimes they are fairly accurate, but you should focus on match-ups and what the current state of the player's team is in. Players on non-playoff teams are always hard to rely on at this point because you don't know if they'll be getting the consistent touches that they've had all season. Players on teams fighting for a playoff spot always tend to play better because their games matter the most. I'm more willing to take a risk on one of those players even if they're projected less points.