The Art of Instagram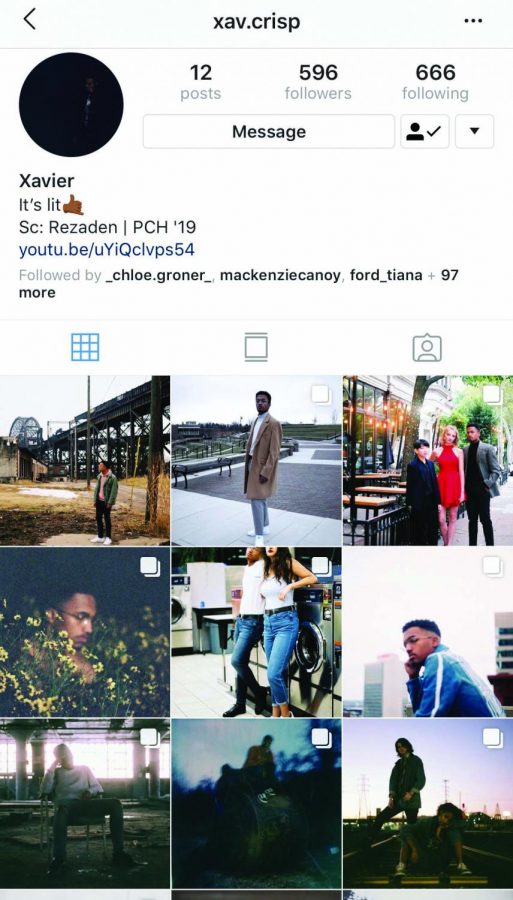 Claudia Sanders, Online News Editor
February 12, 2019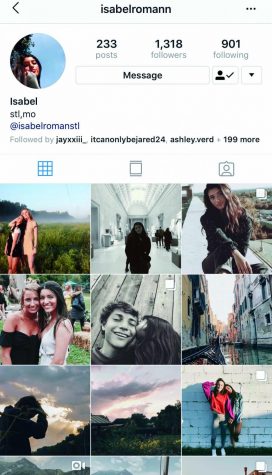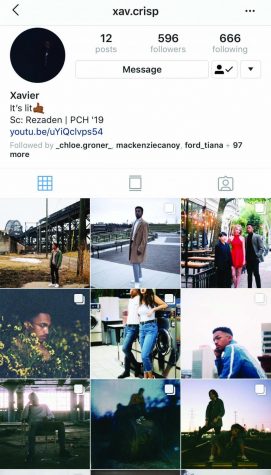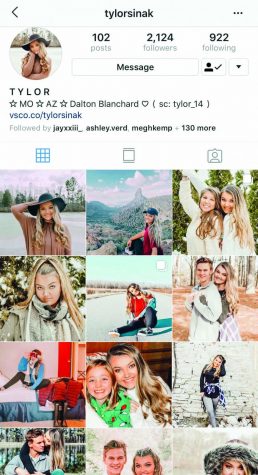 Since Instagram's start in 2012, it has transformed from the thought-sharing site into the advertising platform that it is currently. People with over a certain amount of followers, known as influencers, are able to make up to $250,000 to post an ad for a product. But even some Instagram non-influencers like to stick to a theme or style.
A theme is created by using photo editing apps or programs to add filters in order to change or enhance the colors in the photo. This is done so the new post matches the previous pictures posted on one's account.
"I've always felt very particular about how my pictures looked, so I would always try to make color schemes with each picture and try to see how they matched together," junior Isabel Roman said. A theme is a way to express themselves via social media in a visually-pleasing way.
Starting a theme can be challenging because, in order to make it work without deleting old memories, you must increase how often you post on Instagram so the old photos are no longer as easily viewable.
"I started formulating a theme when I began delving into photography and the art of it," senior Xavier Crisp said. "I thought it was kind of cool to sort of have a similar look to each post so I select my post based on how they aesthetically look all together." Crisp deleted all old posts so he could have a fresh start which allowed him to create his artistic theme.
"A lot of my editing is done on the computer using applications like Lightroom or Photoshop, but sometimes I edit on my phone with an app called Snapseed," Crisp said. Curating a themed Instagram account is something that Crisp, Roman, and Sinak all enjoy, but it can be time-consuming.
"A downside to keeping my feed would be all of the editing it takes to make sure all of my pictures have the same filters and tones, which can be exhausting at times," junior Tylor Sinak said. "I love photography so I enjoy actually taking the pictures and I love the way my Instagram page looks when all of my pictures flow together." The end result is what motivates Sinak to keep up with the sometimes tedious process.
While it is a lot of work to make sure every picture taken can be edited to look similar they don't feel pressured to make everything perfect.
"I don't feel obligated at all because it's more of a personal thing and I don't let it worry me because I recently have not been using Instagram as much as I used to and it doesn't bother me," Roman said. "I just like the clean look and I've always loved taking pictures and I have fun editing them and making them fit together." So, it's the end result that keeps her going.
While the end result is the only thing social media users see, there's a lot of work that goes into the picture before the editing process. In Chesterfield, there is a limitation to the number of beautiful backdrops, but as soon as you step foot into downtown STL, or anywhere outside of the suburbs, the amount of scenery is truly surprising.
"Most of the time I look up cool places to go within the STL area and go with my friends and we take pictures together and make a day out of it," Sinak said. While she plans ahead sometimes the locations are just found by being spontaneous and exploring while having fun with friends.
"All of the places I've taken my photos as I've usually found on my own just exploring STL or using Google Maps to find cool places; however not all of them are the safest places," Crisp said. Editing techniques and tools used whether they're apps or computer programs, vary from person to person.
"When it comes to my process I spend time finding locations, working with the people I model to curate an aesthetic based on the locations I find, actually shooting photos, then doing lots of editing with can take days," Crisp said.
"I really mainly use Afterlight and VSCO and when I take pictures with my digital camera I will use Adobe Lightroom on my computer mostly for portraits I've taken of people," Roman said. The process of editing takes skill, a good eye, along with a general knowledge of technology.
Crisp, Roman, and Sinak spend a lot of time practicing and perfecting their photography and editing skills. In this generation, social media has become more impactful in our lives and is creating a new field of work, revolutionizing the advertising industry. It's a great hobby that creates more career opportunities, making it even more worth it.