PROM 2019: GALAXY EDITION
Avery Cooper, Staff Writer
May 11, 2019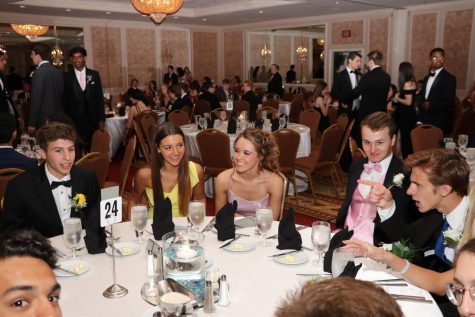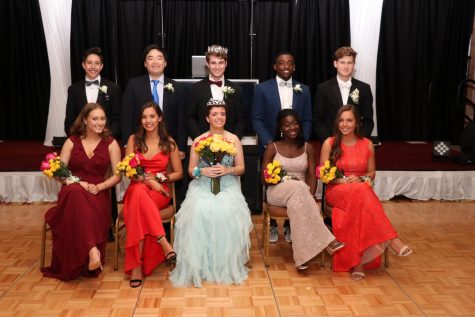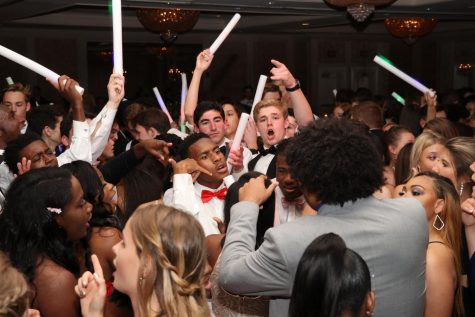 On May 4, the Junior and Senior prom was held at the Hilton Frontenac hotel. May 4 is also known as Star Wars Day, so the idea of "May the Fourth be with you" and Star Wars became the theme of Prom. Senior class Treasurer Remi Taylor was concerned about the theme when she found out in STUCO.
"I wasn't sure how the decorations were going to turn out, but it ended up being really good," Taylor said.
There were purple lights and galaxy decorations with Star Wars clips being played at the front on a screen. One of the biggest concerns every year is if the DJ plays good music. Junior Molly Heitz is part of STUCO and helped MC during the prom court announcement.
"He was a little strict about the stage but he played good sometimes, however sometimes he weirdly mashed them up," Heitz said.
The prom queen court consisted of Anna Yanakakis, Felina Deck, Jenna Boonshaft, Remi Taylor, and Molly Wesolich. The Prom king court had Sandi Chasnoff, Brandon Yu, Will Peacock, Mello Ball, and Adam Burnett. After dinner was served, they announced the winners Jenna Boonshaft and Will Peacock as the 2019 PCH Prom King and Queen.
"It felt really good to win, I was surprised because I didn't think I would win," senior Will Peacock said.