Music Festival Season Has Just Begun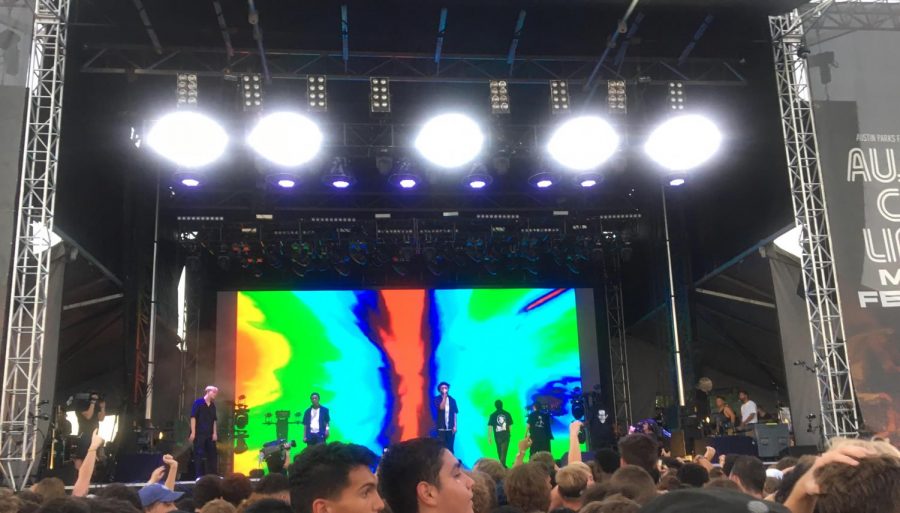 Music Festival season has just begun. Coachella, one of the highest attended music festival there is, took place from April 12 to April 21. Coachella is an annual music festival held at the Empire Polo Club in Indio, California. Senior Myori Felix has attended music festivals like Lollapalooza. Felix said, "My dream is to one day be able to go to Coachella."
Music festivals, like Coachella, can cost a lot of money. One general admission ticket to Coachella is $429, While VIP passes start at over $1,000. Plus, don't forget about airfare and food costs. At music festivals, there tends to have a variety of different foods to fit everyone's tastes.
Another common music festival is Lollapalooza. Felix has gone to this music festival in the past. Lollapalooza takes place in Grant Park which is in Chicago, Illinois, August 1 to August 4. The lowest priced ticket is $323, and the ticket prices can go all the way up to $1,903.
Felix said, "The lines for water are a solid 30 minutes long and bottles of water are $3-$4 minimum." Music festival costs can really add up quickly.
Since music festivals are outside and happen close to summer, it can get extremely hot. "But since the good vibes are so strong you don't even focus on the negatives," Felix said.
Junior Kaitlyn Goldstein has been to two other music festivals in the past, plus she plans to go to another one this summer. Goldstein has been to Loufest which takes place in Forest Park every year. Plus she has been to Austin City Limits which is held in Zilker Park in Austin, Texas. This summer Goldstein is planning on going to Music Midtown in Atlanta. She has been to many music festivals but they are all formatted differently.
"The layouts of the festivals are always a surprise to me, but both festivals definitely met my expectations in a good way," Goldstein said.
There were many performers at the music festivals Goldstein went to, "Some big acts at loufest were Cage the Elephant and Snoop Dog. At ACL, there was Khalid, Brockhampton, Paul Mccartney, Travis Scott, Arizona, and Chvrches. The Music Midtown lineup isn't out yet," Goldstein said.
Junior Rebecca Barnholtz has never been to a music festival in the past but is going to Music Midtown with Goldstein this summer in Atlanta. Barnholtz is looking forward to hearing Rainbow Kittens Surprise perform. "I am also looking forward to trying new foods, being with my friends, and finding new music."
Barnholtz will be attending Music Midtown with friends from different cities and schools, along with Goldstein. Music festivals draw large crowds of many different types of people from multiple different cities.
Music festival attendance has been increasing by a lot over the years. There are many other factors other than just going to see your favorite singers, that is making this attendance go up. "I love getting to be outside, meet some cool people, and support live music," Goldstein said.