Nostalgic, Amazing, and Outright Spectacular: Pokemon Detective Pikachu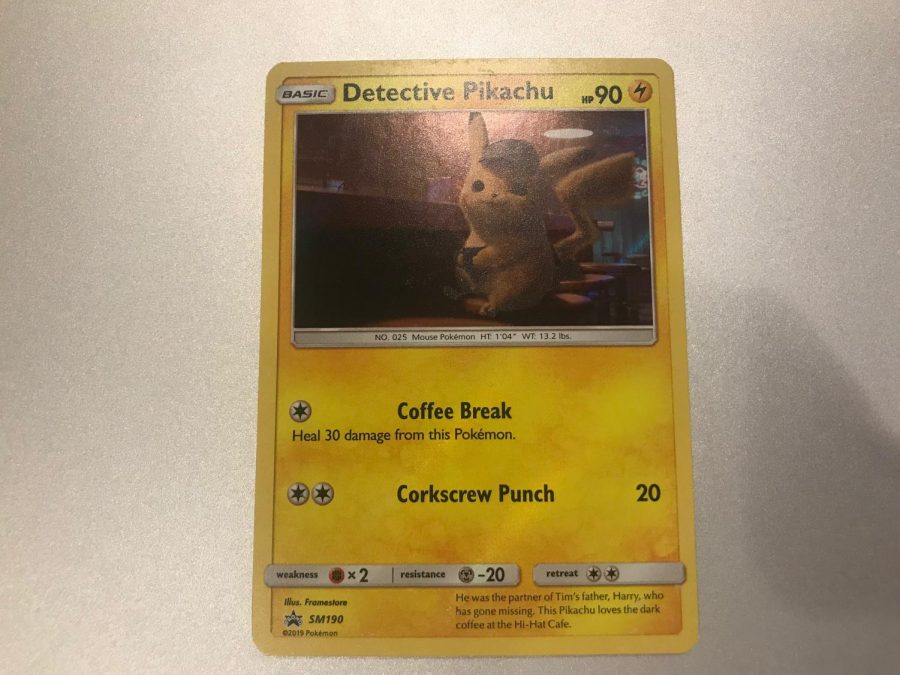 In the beginning, Tim had aspirations of becoming the best pokemon trainer. It was a dream, as the age of 12, he would nonstop talk and think about his future as a trainer, but after Tim's dad, Harry Goodman moved to the city. His dream was crushed. After his father's betrayal of choosing pokemon over his family, Tim dream was over and had a bad connection ever since. One day, the news of his father's death forces Tim to go to Ryme city and pick up his father's belongs. This is where he meets Harry's partner in crime Pikachu. With the possibility of his father still being alive, Tim searches for a clue to find his missing father and has a journey of a lifetime.
The title of the movie is Pokemon Detective Pikachu and was directed by Rob Letterman. The main character in this movie is Tim Goodman. Tim is played by Justice Smith. Harry Goodman and the talking Pikachu is played by Ryan Reynolds. It is a summer 2019 movie and is still currently in theaters. Tim Goodman (Goodman) plays the 20-year-old boy that is disconnected from the Pokemon society. Even at his age, he doesn't have a Pokemon partner nor does he have any desire to have one. He loses his bond with Pokemon due to when he was young. His father Harry Goodman (Ryan Reynolds), left his family to work in Ryme city. The interesting about this story is that it is all based on an original pokemon game called Detective Pikachu. The characters may look different but the plot has the main ideas compared to the game.
The movie starts with a scene of Tim's friend trying to help Tim catch his first pokemon. He fails astronomically, but this projects his feeling towards pokemon. When going home he receives the news that his father suddenly died in a car accident and Tim has to go pick up his stuff from his apartment. After going to the apartment, Tim meets up with his father's Pikachu. The unusual part is that Tim is the only one that can actually understand what Pikachu is saying. One the way in, Tim fiddled with some toys and a purple gas leaks everywhere. This purple smoke makes the aipalms go mad and they start attacking Tim and Pikachu. They run away and talk about his father's disappearance. Pikachu says he doesn't remember but has a strong feeling that he is alive. This leads them to the battle area and factory where they find the truth about all of this.
My personal favorite character is Pikachu himself. Because he is played by Ryan Reynolds, he makes the movie 100 times better from his humor and faces. He was so genuinely cute and funny that it was impossible to dislike Pikachu.
I highly recommend this movie. I believe both kids and adults would love this movie due to the fact that Pokemon was so popular back in the 1990's- early 2000. It would be nostalgic for adults and great for kids. I am personally making this recommendation because as a kid I played the game detective Pikachu and many other of the pokemon games. It was so nostalgic watching my childhood be put on the big screen. I highly recommend a rate of 10/10.