What's New In AP Courses?
AP Board brings new curriculum to AP World & AP Photo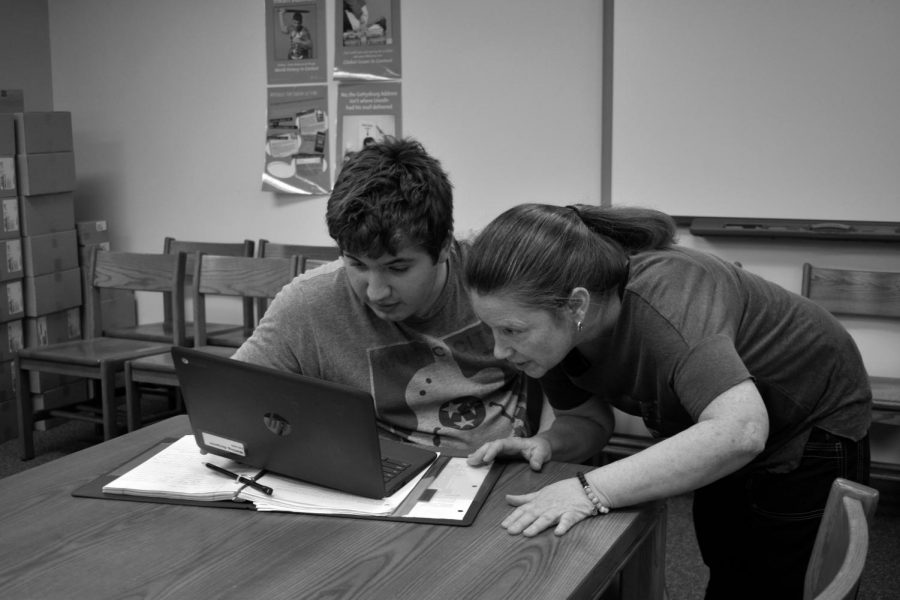 This school year, the AP board made many changes to their courses. This means new preparation for their tests and new ways classes are being taught.
Two of the many classes being affected by new changes here at Parkway Central are AP Photo/2D Design and AP World History. By sitting down with students and teachers of these courses, an in-depth look was taken for these courses.
"AP changed the course completely," AP world teacher Susan King said.
"It's very different this year in the way that Mr. Guilfoyle set it up," former and current AP photo student, Emma Cantor said.
AP World is among one of the most popular taken AP courses here at Parkway Central, along with AP Government. A very big change has been made, taking out nearly half of the material that the course usually tackles.
The AP board had a goal of making AP world more of a focus on modern history and has changed the course to be AP world modern history, according to AP world teacher Susan King, and only going over the time periods from around 1200 A.C. to the present day. This is a large change for the course that usually begins in B.C. and the very first civilizations. With what was once six more somewhat broad units, is now three in-depth units tested by AP.
However, teachers aren't throwing away what was once taught.
"To fully understand history from 1200 on you have to understand a little bit of the stuff before so you have some kind of context to get it all in. especially like the world religions came before 1200 and those are so important," King said.
King and social studies teacher Joni Patton are working especially hard to ensure that students still have context from these areas and are able to have a better understanding.
AP Photo/2D Design is one the culminating art class for the program offered at Parkway Central. It challenges one's creativity and offers the ability to have a lot of creative freedom. Cantor took AP Photo as a sophomore due to a scheduling error freshman year and is now taking it again as a senior.
"I took it again because it is not repetitive since you just have creative freedom and can take your art in a new direction," said Cantor.
AP Photo in the past was styled in two sections — Breadth and Concentration, each taking up one semester. Breadth had an experimental focus and included 12 pieces.
"I personally like the breadth a lot and was why I took the class again because it is so fun and you just are given the time to do whatever you want. The supplies are there and you can run with it and if something fails you are like 'oh bummer' and revise it or try to re-imagine it or something," said Cantor.
Concentration was second semester and consisted of 12 pieces that were all under one broad topic that had meaning to the artist. With changes to the AP curriculum, AP Photo consists of Concentration for the full year and 15 pieces total.
"This year is significantly more structured, which is good and bad, but sophomore year concentration I definitely procrastinated and made all my pieces in the last month. This year that won't happen and it is set up to prevent that. However, I think we will be challenged to be more intentional with our art, but it's also going to have less freedom," said Cantor in reaction to this change.
Overall, the AP board changing and improving it's curriculum in different ways will help students who enroll in these courses gain more meaning and understanding out of their learning as well as feel more prepared for a newly structured AP test.