Small Team, Big Challenges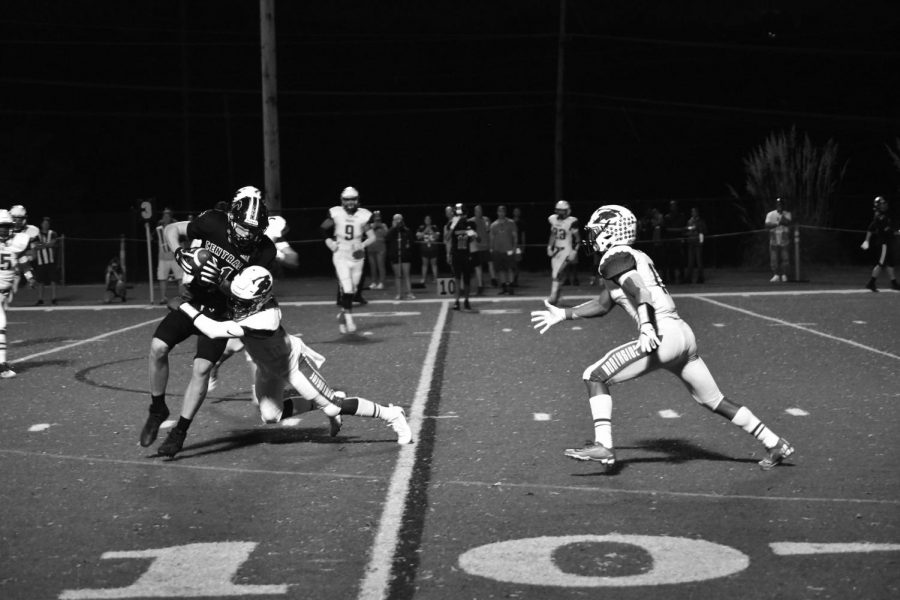 Reginald Elijah, staff reporter
September 27, 2019
SMALL TEAM, BIG CHALLENGES
Parkway Central football team faces one of the hardest schedule in the state which is especially hard because they have one of the smaller teams compared to other big schools. Head coach Mark Goldenberg was still assessing the team when the first game got pushed back two days.
"We didn't have a real long time since our game got postponed until Sunday because of the weather. As the season goes on, we try to get better and better every week," Goldenberg said.
Two of the players on the football team, Haydn Schertz and Ryan Pham looks to younger team leaders.
"Carvon Howard has the best work ethic," Pham said. Seniors Cam Roberts, Jack Wittner and junior Andre Butts all have a touchdown a piece so far, while quarterback Antonio Hutti has passed for 443 yards.
The team's record is 0-4 against four of the best teams in the region. With around players on the roster, the team is at an unfair advantage against teams like Marquette who have twice as many players.
"We had a really hard schedule, but now our opponents are a little more equal, we just will keep going, keep pushing," sophomore Cam Harris said.
Harris is pleased with the team, regardless of what the record says.
"I'm proud that we don't give up in practice. We don't hang our heads in practice," Harris said.