I've Never Had Bread Co.
St. Louis Transplant tries popular restaurant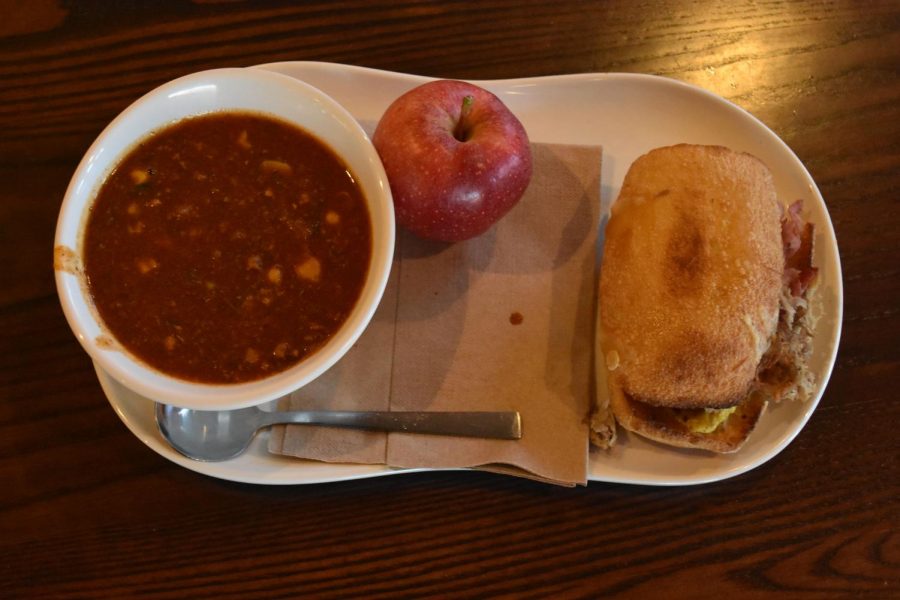 Bread Co. has recently received backlash from many people on Twitter for a viral video on the social media app TikTok that exposed how they prepare their Macaroni & Cheese. 
The video shows the employee putting a precooked bag of mac & cheese into some hot water, cutting the bag open and pouring the mac & cheese into the bowl, and serving it to the customer. While some people were shocked and disgusted, other people weren't surprised about the company's food preparation. 
For me, I was a little surprised at first because precooked food doesn't look like "food as it should be," but I saw this as an opportunity to try it for the first time because I've never had Bread Co. before. 
As a kid, I didn't live near a Bread Co. until 8th grade, and even then, I wasn't interested in what they had to offer. Then I moved to St. Louis where Bread Co. is way more common and I hear many people talk about it, so I felt like I lived under a rock for not eating there.
My first thoughts of the restaurant was that I liked that the restaurant was very clean. The restaurant also has the perfect environment for someone to study or work on important stuff with no distractions, no unnecessary noise. Customer service was also really good.
For my meal, I decided to order a Cuban sandwich, turkey chili sandwich, and an apple. The Cuban sandwich consists of artisan ham, shredded pork, emmental cheese, mustard, and sweet and spicy pickles on artisan ciabatta. The sandwich was good, but the artisan ciabatta was a little too crunchy for my liking. I also enjoyed the turkey chili soup. As someone who likes chili, I knew that I would enjoy the soup. 
Overall, I enjoyed my meal. I wasn't feeling full after I was done eating. Although it still isn't a first choice for me, I would definitely want to go back and try some of their other sandwiches and breakfast items. With finals slowly approaching, I might even go to Bread Co. to study in peace and quiet. If I had to rate it compared to other fast food/fast casual restaurants, I would give it a 4 out of 5.