AWARD HONORS GOOD DEEDS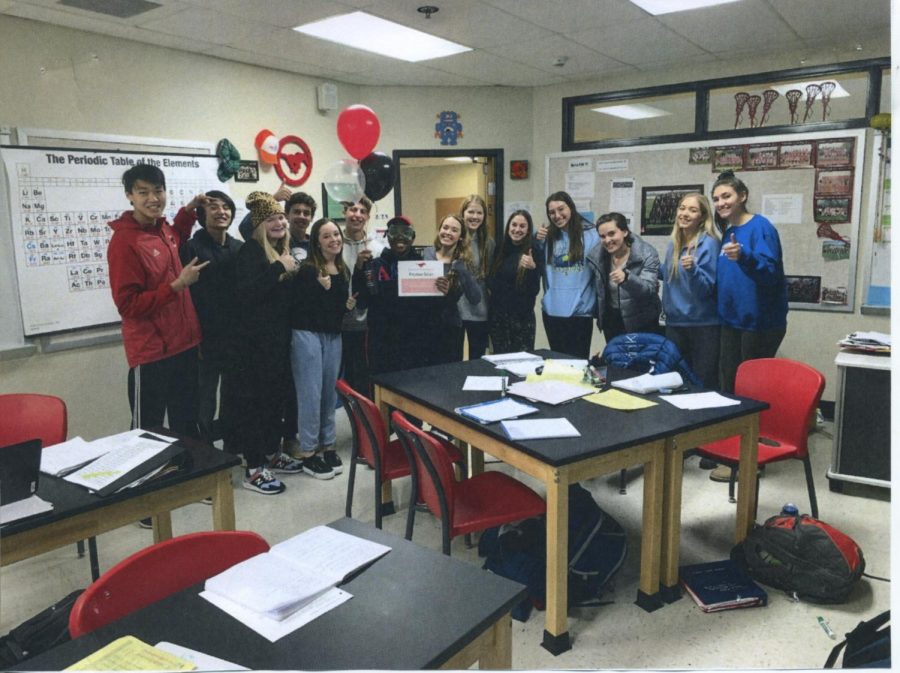 Reginald Elijah
December 13, 2019
The Parkway Central Colts Community award is new to Parkway Central. The Colts Community Award is an award that is passed out after every 6 week grading period and is voted on by students and teachers. One person from every grade and one staff member gets the award.
Sarah Hale, business teacher and StuCo sponsor, runs the Colts Community Award said they got the idea to do the award from another Parkway School.
"Parkway South has something like this called 'South Proud,'" Hale said. To win the award you have to do something good around the school and somebody from the school has to put your name down.
When you win the award you get your picture taken and it is put on the wall right outside the students activities office, then you will get a water bottle that says "Colt Community award" on it.
Sophomore Peyton Silas was one of the first students nominated as a sophomore for a good deed he did.
"I turned in some Air Pods to the front office even though all of my friends kept telling me to keep them," Silas said.
Other award winners from the second grading term were freshman Faith Hollander, junior Jonas Rodin, and senior MJ Fritz, and staff member Sheila Woolfolk.