Bachelor Season In Review
Would you accept this rose?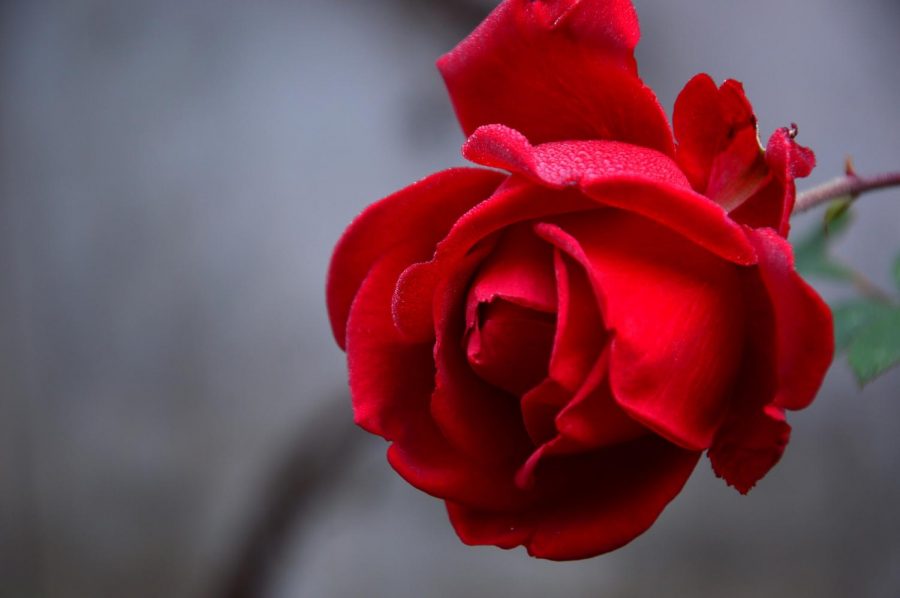 Once it hits 7 p.m. on Monday nights, math teacher Sara Reeves puts her papers to the side, as she turns on the TV for The Bachelor weekly episodes. 
"I have literally watched every season of 'Bachelor,' 'Bachelorette,' 'Bachelor in Paradise'  and 'Bachelor Winter Games,'" Reeves said. 
There are many different spin-offs of The Bachelor such as: The Bachelorette, Bachelor Pad, The Bachelor Canada, Bachelor in Paradise, Bachelor in Paradise: After Paradise, and The Bachelor Winter Games. Coming this spring The Bachelor Presents: Listen to Your Heart, and The Bachelor Summer Games. All these different options give so many people the opportunities to find love.
The Bachelor has been a staple in homes since March 25, 2002 on ABC. Alex Michael was the first person to be chosen as the first bachelor. His season ended in continuing a relationship with Amanda Marsh, but ended up breaking it off shortly after.
Over time, entertainment has changed tremendously. Reality television has gone from real life to a more scripted version to cater to what people want to see, and shows like this place the drama at the perfect times such as when Colton Underwood jumped over the fence to find Cassie Randolph. Edits like that increase ratings and views which is what makes the show money. 
Reeves watches the show not only for the aspect of love, but for entertainment.According to Morning Consult Article, 67% of viewers say that they watch the show for the drama between the contestants whereas 59% of viewers are watching to see the relationships form.
Senior Lexi Lander used to watch it when she was younger, then took a break, and came  back to Arie's season, which has led her to keep watching. 
  "I think reality TV has become more based off entertainment and less of a love based show. It has deviated from what the show was meant to do," Reeves said. 
Sophomore Carly Wasserman has been watching since 6th grade and also feels like the Bachelor is leaning away from the aspect of love.
"I feel like over time the show has gotten worse because they add more drama and they make the issues bigger than they are," Wasserman said. 
The last Bachelorette season seems to be a fan-favorite. The bachelorette was Hannah Brown, who was a previous contestant on Colton's season of The Bachelor. Brown kept things real and at the time thought she knew what she wanted. But, ended up broken-hearted by her final three contestants, one of them was Peter Weber who is currently the Bachelor. Luke Schaefer is a "three season vet" who said that Hannah B's season has been his favorite.
Peter is a pilot from California who started his journey to find his "co-pilot" but has an interesting group of girls, some of them who are not there for the right reasons Bachelor Nation has decided. Madison and Hannah Ann were the last two standing. Predictions on who would  win were unclear but senior Brooke Hilton has a strong opinion. A viewing party is where friends and family meet up to sit down and watch different reality tv shows. 
"I do think he will end up Hannah Ann because of Madison's appearance at Auburn viewing parties instead of in L.A. with Peter," Hilton said.
March 9-10 was the season finale of Peter's season. After Madison left because of the difference in standards, Peter proposed to Hannah Ann Sluss. A month later the engagement is broken off because of his feelings for the other competitor, Madison, and still wanting closure from Hannah Brown. During the finale Peter's mom Barbara had a few choice words towards Madison, none of them were welcoming to a new family member. When Peter's dad was asked his thoughts on Madison, Barbara interfered and whispered "Di algo mal también, ayúdame," which translates as, "Say something bad too. Help me."
The contestants seem to be controversial now. The more new seasons seem to have a lot of pageant contestants, models, and social media influencers on the show rather than ordinary people. There have also been claims that people have started going on the show to get a chance at fame and attention rather than love. 
Over Lander's time watching, in her opinion the girls have changed.
 "The season on Netflix was from a while ago and the girls were like real people… now it is only Instagram influencers," Lander said. 
Senior Brooke Hilton is also a part of the fandom and thinks they should recast. This is something many people agree with, people want the bachelor/bachelorette to have the right qualities and know what they want. Reeves described the best qualities she hopes the next bachelorette will have. 
"I would love to see somebody that is not from the Bachelor franchise, but somebody brand new. Somebody successful, who has a career, somebody older," Reeves said. 
As great as this sounds that might mean adding somebody a little older to the mix may be the solution. ABC recently announced that Clare Crowley, 38, will be the newest Bachelorette. 
Crawley was the runner up on season 16, Bachelor Winter Games  and also appeared on season one and two of Bachelor and Paradise. She is 38 from Sacramento California which is not ordinary for the lead, tweets have been floating around about some of her contestants possibly having kids. Do not forget to set your calendars for May 18th, when the Bachelorette starts airing on ABC.