What the Staff's Been Watching
Here are some recommendations from our staff members to get you through this epidemic
Here's a nice little location where we're going to place all of our entertainment recommendations. We'll post some suggestions for movies, shows, podcasts, and even other media like books and video games. This story will be updated as we add new things, so make sure to check back often.
Tiger King: Murder, Mayhem and Madness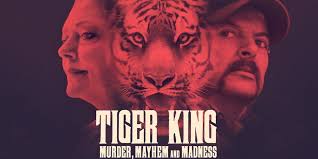 Wesley Henshaw, Editor-in-Chief
"Tiger King" is an insane docuseries following Joe Exotic and a bunch of other exotic animal owners that all look and act like they're Scooby-Doo or Batman villains. Joe Exotic is the main man, a flamboyant, gun-toting, gay man with 180 tigers. It chronicles the feuds between major big cat owners and even an attempted assassination plot. The characters are both outrageous and fascinating and overall it was a wild ride. Check it out on Netflix.
The Invisible Man
Wesley Henshaw, Editor-in-Chief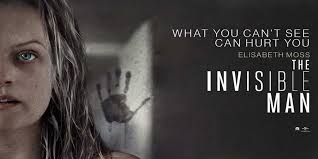 A reminder that horror is more than jump scares and gore, "The Invisible Man" is a remarkably well-done film that relies on tension and paranoia. An adaptation of the H.G. Wells novel of the same name, "Upgrade" director Leigh Whannell updates the classic story with modern-day issues of domestic abuse and abusive relationships. One of the many films in theaters that are now available digitally, it's available to purchase on Amazon Prime Video.
Gattaca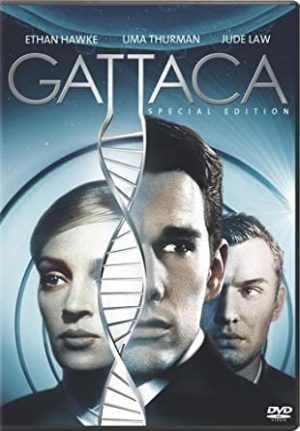 Trey Williams, Op/Ed Editor
Gattaca is one of the most relevant and realistic Science-Fiction movies ever made. Released in 1997, Gattaca is about a society separated by the genetically modified, called the "Valids," and the genetically untouched "In-Valids." In this society, the traits of children can be modified to be exactly what their parents want them to be. For instance, they can choose to give them a high IQ, brown eyes, and amazing athletic ability. In the movie, only those who were modified get prestigious jobs, while those whose genes are up to chance are forced to work as janitors, maids, etc. The story follows Vincent Freeman (Ethan Hawke) as he infiltrates a Valid-only company as an employee to achieve his dream of going to space. This is a stunning movie not only for the brilliant performances, excellent suspense, and brilliant set-design, but also for the ethical questions surrounding gene editing this movie presents. Watch it for free on Crackle.