Fishing During Quarantine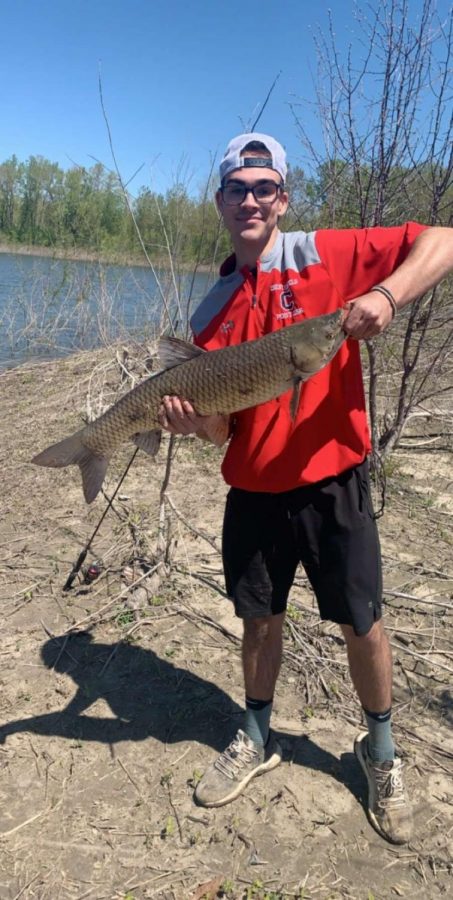 Haydn Schertz, Staff Reporter
April 30, 2020
What to do during quarantine? I have a great idea for you and it follows all the rules of social distancing and you can go with friends and family. Why not try to go and catch you a fish. Whether you are a beginner or a seasoned vet you should give it a try and it might just help you stay sane a little longer until the stay at home order is up. 
"Fishing has always been one of my favorite things to do and now that I have almost everyday to do it makes it all the better. I've been going a lot with some of the guys from school and we found a great new spot to go, but I can't tell you because a fisherman never tells," said senior Jack Ford.
Some great places to go fish that I can tell you about are Riveredge in the Chesterfield Valley along with the pond right behind the Chesterfield YMCA. Busch Wildlife has also been a great place to catch fish as well with a lot of ponds to fish. All these places are currently open to the public. Along with that if you're new you are going to need some fishing tackle. If you happen to be brave enough to go in Walmart is open and they have everything that you need for a cheap cost too. Along with Walmart, Cabelas and Bass Pro Shop are also open.
"I've been fishing more than I ever have and quarantine has really helped me to actually have some free time to go fishing," junior Jeremy Boonshaft said.
If you're bored and want to try something new just give fishing a chance. Who knows you might really enjoy it. And let's be honest there isn't much to do and it's a great way to get out of your house.