All American Review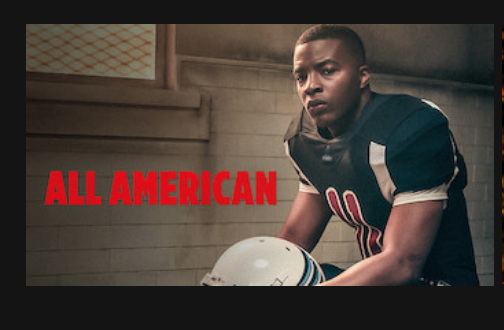 Ryan Pham, Photo Editor
May 1, 2020
Football, drama, and romance. All a person can ever ask for. "All American" is a Netflix original show about rising star Spencer James, the transition to a new school to further develop his football future.  James was raised in a run-down neighborhood named Crenshaw. James ended up going to South Crenshaw High.  He gets an offer of a lifetime and gets recruited by coach Billy Baker to attend Beverly Hills. Through his mother and friend Coop convincing him, James ends up going to Beverly. Spencer struggles to get his footing on the team, and the demon's of his past life and the new life at Beverly High.
"I love this show because it is the perfect combination of a good high school tv show. I like that it has romance, drama, and sports all in one. I think if you like shows like "Friday Night Lights" and "Riverdale" you would really enjoy this show," junior Sydney Stahlschmidt said.
I personally like shows with attractive leads and actors. "All American" has all of this and more. Good examples of this are Jordan Baker and Asher Adams. They are very attractive actors that make this show even better. 
A great thing about this show is the plot. Many shows have great drama but don't build characters enough. In "All American," they dive into the past and more serious high school or even life problems like drug abuse and depression. This show sends a very positive message but is serious at the same time.  I give this show a 4.5 out of 5 because of all of these reasons combined, but the show loses some points for being too focused on protesting rather than a typical high school experience. Overall I highly recommend this show for everyone to watch.