College Golf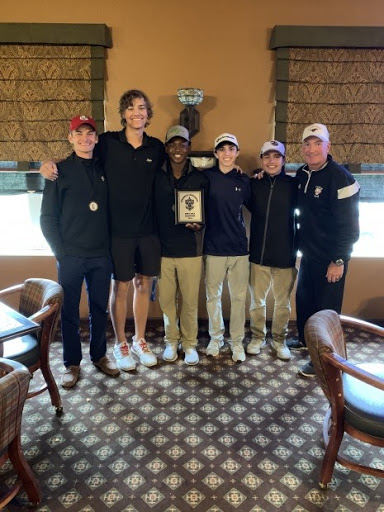 Deuce Harris committed to IMG Academy in Bradenton Florida and has missed out on his senior golf season. James Sherstoff was banking on a good senior golf season in order to get a spot on a college golf team. Due to covid-19 pandemic, Sherstoff missed out on his senior golf season and will now try to walk on at the University of Central Missouri or try to compete in amateur events throughout the summer to get more notoriety.
Harris and Sherstoff have both been captains of the golf team the past two years and this year would make it their third season as captains. Both players have been leading medalists in matches and tournaments for the central golf team while also continuing to qualify for sectionals and state.
Harris' decision to take a gap year and commit to IMG Academy, a prep school, came from his experience with the program over the summer.
"Because I got dreams of playing golf at a high level, IMG showed me during the summer what it takes to get there," Harris said. Harris plans to continue to develop his golf game at IMG and then later attend a university to play golf while also completing his degree.
Due to boys golf being such a late spring season sport, players like Sherstoff don't have the opportunity to commit to colleges until later unlike other sports. In Sherstoff's situation he was planning on displaying his hard work and improvements to his golf game this senior season. But due to Covid-19 and the cancellation of the 2019-2020 spring golf season, Sherstoff has had to resort to playing in summer tournaments to prove himself to college coaches.
"I was banking on a strong senior golf season to make a good college team and with how I've been playing lately, I've felt really confident in that," said Sherstoff.
Harris and Sherstoff will miss out on their senior golf season. Harris felt cheated about missing out on his last high school season, but not hopeless.
"My senior year has been put on hold and I won't get the chance to experience teamwork. However with people losing family members me not being able to play golf my senior year is a small thing, " Harris said.