Worth it: Wiktor Waligora and Zalan Nagy
European exchange students study in America for senior year
The age of 17 is a time to spend the last days of childhood with friends and family, but instead, Wiktor Waligora and Zalan Nagy traveled to another country. 
Exchange student programs provide an opportunity for students to study in another country, make new friends, and investigate foreign cultures. This practice gained popularity after World War Two as people finally realized the importance of studying and accepting other cultures and nationalities. The Future Leaders Exchange (FLEX) Program provides scholarships to Polish students to go to the U.S. and live with a host family. 
"To apply for FLEX, you have to be a high school student in your native country, age 15 to 17," Waligora said. "Your English level must be good enough to communicate in daily life. Your grades must be satisfactory."
The requirements may seem daunting enough for some students, despite the desire to participate in the exchange. But Waligora, who, unlike many of his friends, was never eager to get into the program, passed.
"Many people really want to go here and really want to come and do an exchange program," Waligora said. "I did not. I applied because my classmates applied."
After arriving in America, Waligora was sincerely glad of the opportunity to gain new experiences. And although America is similar to Poland in many ways, there are still some cultural differences.
"So the first day I arrived here, the host family took me to Raising Cane's for dinner," Waligora said. "And I found it so big, so huge, the portion, I couldn't finish it."
Waligora also managed to find friends quickly enough; he thanks the soccer team for this opportunity.
"Most of my friends here are from the soccer team," Waligora said. "But if I didn't do soccer, then I would not have too many people to talk to."
Waligora already has ideas for his career and makes plans for the future, which include returning to America. He is interested in soccer, and also admits the possibility of connecting his future career with the English language, but his main interest is music.
"So my main goal is to focus on doing music," Waligora said. "And I am definitely gonna come back here a few years later, but I don't know if I'm gonna live here."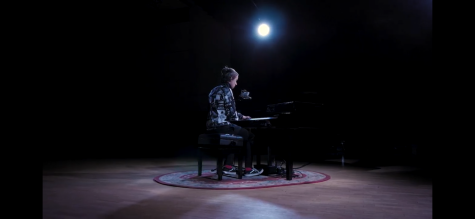 A rather similar story happened to Nagy who arrived here from Hungary, but despite all similarities, the reasons for applying to the program are different. While Waligora decided to try just to support his friends, Nagy was more interested in the exchange itself.
"So when I learned about this program, I wanted to give it a try," Nagy said. "I wanted to experience the life of an American teenager."
Of course, getting used to the new country wasn't the easiest process. Nevertheless, he managed to get through that, and even believes that the American school is in many ways simpler than the Hungarian one.
"So I think the school is easier here," Nagy said. "We have more homework here. But back home, we have more tests, and we have to study more."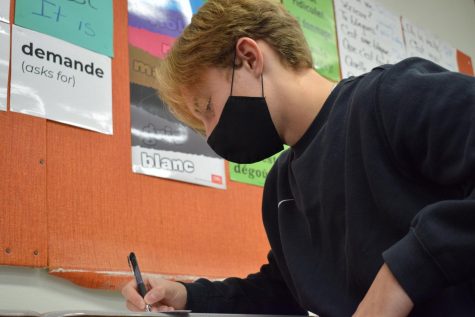 Just like Waligora, Nagy already has some plans for the future.
"I think I'd like to live in America in the future, that would be awesome," Nagy said. "I want to be a lawyer. That's my first plan. And then my second plan is that I want to study psychology."
In addition to jurisprudence and psychology, Nagy, the same as Waligora, is fond of sports.
"In my free time, I usually play soccer," said Nagy. 
Beyond getting used to the school, Nagy already got used to the people in America, but still, some stuff confuses him. Just like in the case of Waligora, these difficulties are related to food.
"I don't really like the food," Nagy said. 
Even though both students differ in many aspects from each other, both of them are united by a very similar adventure. Traveling to another country is an interesting, but also difficult, experience.
"It's hard to explain, because you feel happy, but you kind of feel it's not real," said Waligora.
But despite all the difficulties, such a trip can teach a lot.
"I miss family and friends every day," Nagy said. "But I think this year gives me so much that it's worth it."