There's Never a Perfect Ending
Shows that left the air too soon, or not soon enough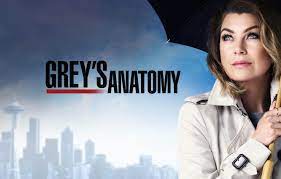 After 18 seasons and being renewed for a 19th in the fall of 2022, even "Grey's Anatomy's" star since 2005, Ellen Pompeo, is ready for it to come off the air. In December 2021, Pompeo said in an interview with Insider that she's "been trying to focus on convincing everybody that it should end," but her costars and producers are more keen on the fact that the show is continuing to make billions of dollars, despite its almost 20-year lifetime. After season 15 got cut short because of COVID, it's been a popular opinion among fans that the four succeeding seasons have not been up to par with the rest of the show. The show was originally supposed to be the story of five surgical interns navigating their way through love, life, and their career. But, when they all started growing up and four out of the five of them left or got killed off the show, things took a turn for the worse. With a plethora of devastating deaths, questionable new characters, and not a single relationship that has made it the entire series, is it time for "Grey's Anatomy" to flatline on the table?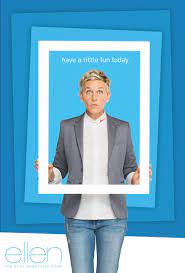 Another long-running show that will be hitting the hay soon is the infamous "Ellen DeGeneres Show." After 19 seasons of the show making $50 million a year, Ellen and her team realized that all good things must come to an end. Ellen told The Hollywood Reporter that the show is "just not a challenge anymore." A big reason that fans are speculating is why she's leaving is because of the allegations that Ellen mistreats her crew and is hosting a toxic work environment. However, she claims that she is not leaving because of the hate she's getting, but because she feels like it's the right time to step away and work on other great projects. But, it's not just "The Ellen Show" alone that will be taken off the air. A multitude of other shows including Fox's "The Masked Singer," NBC's "Ellen's Game of Games," and HBO Max's "Ellen's Next Great Designer" will be taking the hit as well. But, are fans upset over this? The short answer is no. Nearly 20 years of embarrassing celebrities and exposing internet sensations is more than enough for many of her viewers, which is why Ellen has no regrets about stepping away from what she's best known for.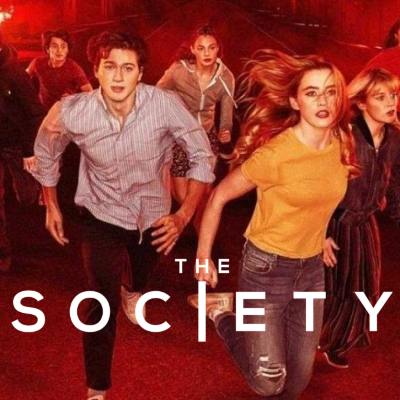 The story of a group of teenagers who have to learn to run their own community after everyone else in the town of West Ham, CT disappears is one that captivates the minds of many drama-seeking teens scrolling through Netflix. Viewers were surprised and rightfully disappointed, though, when the show was canceled after only ten episodes. Not only was it an alluring series, it fits into the category of other 4+ season-shows that follow the lives of dramatic, gloomy high schoolers including "On My Block," "13 Reasons Why," "Sex Education," and "Riverdale." However, the show was meant for a second season, but too many competing factors got in the way. The biggest reason was that season 2 was set to film in the fall of 2020, but the cancellation ultimately came down to COVID. With the show just starting out, their low budget was not able to support the necessary precautions of shooting during a pandemic, so the end result was a complete cancellation of the series after not nearly long enough of a life on air.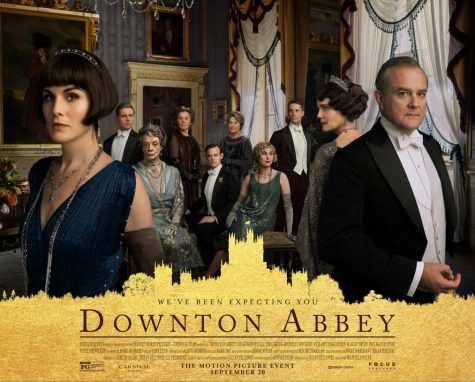 Have you ever heard of a show that really had a perfect ending? Maybe not to viewers who will always want more of their favorites, but to the writers and producers of "Downton Abbey," their show couldn't have wrapped in a better way. Originally only airing in the UK, "Downton Abbey" had a surprising potential for the big screen, making its way to households across the globe. But, their unexpected fame led to great disappointment among fans when the show was canceled after six seasons. A main reason for this was the loss of lead actor Maggie Smith, who played the wise and witty Dowager Countess. Smith told The Sunday Times that her role on the show ruined any sense of privacy in her life, which is why she decided she couldn't come back for a possible 7th season. The Dowager wasn't the only character ready for a wrap-up, through. Once Edith escaped to London to finally live with her daughter, Mary said goodbye to her two potential suitors, and Anna and Mr. Bates were finally reunited, the main character arcs had been nicely completed. Even with the craziness of all the plot points that any good soap opera has, fans just weren't ready to say goodbye. In the end, the producers wanted to be able to go out with a bang, instead of letting fans say "it's about time" when the show would air its series finale. Even though the show sadly said its final goodbye in December, 2015, it's lived on in fans' hearts ever since.