Honoring Retiring Faculty
Five staff members are wrapping up their public education careers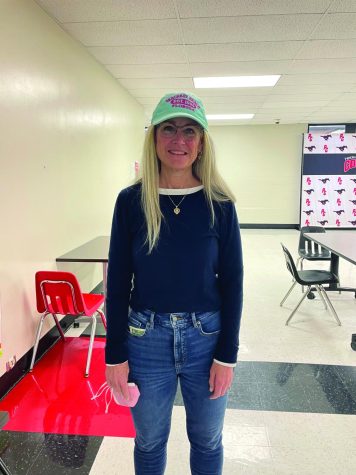 Karen Schwent
After 15 years in education, computer science and business teacher Karen Schwent is retiring this year. She started teaching here in Parkway and has stayed in the district ever since. During her time at Central, she was the sponsor for Central's computer science club: Coding Colts. "
My favorite moments at PCH have been watching the Coding Colts compete in area hackathons," Schwent said.
She says teachers should prioritize work-life balance, something she plans to enjoy during her retirement.
"My plans for retirement include spending a lot more time with my family and grandchildren as well as putting more time and energy into a number of creative projects that have been sitting on the back burner."
John "Theo" Theobald
Athletic Director John "Theo" Theobald is also retiring from the public school system. Theo has been at parkway for 31 years, 28 of which were at Central High. During his time at Central, he has taught math, coached soccer, and served as the Athletic director. Theo's best memories weren't even memories at all.
"My best memories are just the relationships I've built with kids," Theo said. "And those kids that I still stay in touch with to this day often have their own families now. Those are the memories that I'm proud to have."
He explained how his retirement is more of a career change.
"I don't like the word retiring, because I'm not retiring," Theo said. "I'm just kind of making a career change. I'm going back to teaching. I'm going over to CBC High School. I'm going to teach math and get back into coaching soccer over there. I'm super excited about it."
This change is bitter-sweet.
"You know, it's going to be tough to walk away from this place," Theo said. "You've been someplace that long."
Athletic office aid Karissa Matzdorf (12) made her office aid something she always looked forward to.
"Anytime [I] would be working on math he would offer to help. It was always a positive atmosphere that we always looked forward to," Matzdorf said.
Central High is a home that Theo will miss.
"This place will always be near and dear to my heart. I love my time here and look forward to see what the next generation does with it," Theo said.
Chris Dallas
Principal Mr.Dallas has been a principal for 22 years at Central. Before he was a principal he was a math teacher for seven years.
"I just like working with all kids and not just the kids in my classroom, so it gave me an opportunity to do that," Dallas said.
After a long 22 years at Central, Dallas is retiring and focusing on other exciting things.
"Two big things: I have a grand baby on the way. So I'm going to help watch the grand baby," Dallas said. "I'm going to also play a lot of golf."
Students are really surprised about Dallas retiring, especially the juniors. They hoped he would stay until they graduate.
Dr. Susan King
Dr. Susan King will also be retiring after this school year. King taught for 20 years, all of which have been here at Central High. During that time, she has taught ESOL World History, World History, Honors and AP World History, as well as Anthropology.
"I feel very fortunate to have been able to spend all of my teaching career at Parkway Central High," King said. "I think it was a really good place for me to work. I really love my department that the staff has been wonderful and the students here. I just feel very lucky."
She has some advice for future teachers.
"Getting to know your students is number one because the only way people really learn is if there's a connection between the students and teachers."
King has inspired many students during her time here.
"Dr. King's passion for anthropology and the human element of history helped me gain excitement and passion for history, which helped me succeed in the midst of virtual learning and is something that I'll always keep with me," Nisha Murali (11) said.
In her free time she will do all the normal retirement activities: spend time with family and friends, travel, read, do yoga, and swing dance.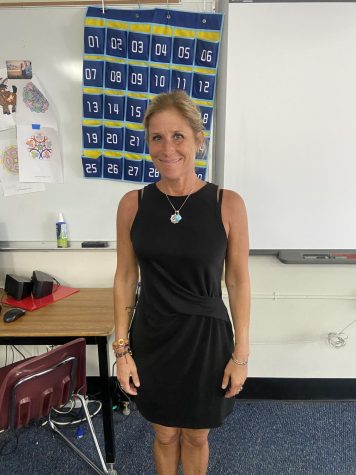 Gina Caruso
Caruso has always wanted to teach. She has been teaching for 28 years now.
"I always wanted to teach. I loved coaching when I was younger; I coached soccer, wrestling, and golf. I always knew I wanted to help kids learn," Caruso said.
Caruso's favorite part about teaching at Central was being able to coach.
"When I used to be a soccer coach, there used to be a great bond with the coaches, that the group was very close. Then the relationships that you make with kids," Caruso said.
After you retire you have a lot of free time on your hands After Caruso retires she plans on moving out of the country and living by the ocean.