News From the Upside Down
Everything you need to know about season four of "Stranger Things"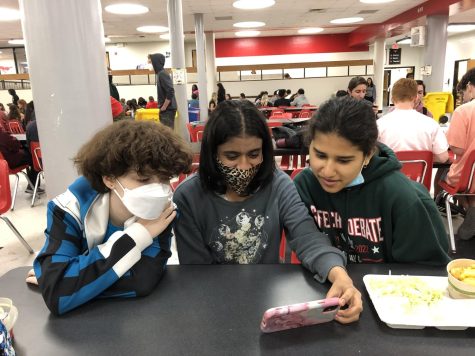 Hang on "Stranger Things" fans because a totally tubular new season of "Stranger Things" is coming our way. On May 27, volume 1 of the fourth season of "Stranger Things" will be released. Five weeks later, on July 1, the second volume will be released. 
The previous season ended with Will (Noah Schnapp) and Jonathan Byers (Charlie Heaton), and the star of the show, El (Millie Bobby Brown) moving out of town. Back in Hawkins, Max Mayfield (Sadie Sink), Dustin Henderson (Gaten Matarazzo), Mike Wheeler (Finn Wolfhard) and Lucas (Caleb McLaughlin) and Erica Sinclair (Priah Ferguson) stay and try to continue their lives as if nothing happened.
 In the official trailer, Max narrates how they have all tried to be happy but weren't. 
"Dear Billy," Max says to Billy's (Dacre Montgomery) tombstone. "I don't know if you can even hear this. Since you left, everything has been a total disaster. For a while we've tried to be happy, normal but it's impossible." This sets the scene of the new season full of adventure and hopefully changes for the better. 
There has been a lot released from the trailer alone. One of the biggest surprises being the fact that Hopper is alive. "I was convinced that I was put here for some other reason," Hopper said. "Maybe I can still help, even if it is the last thing I do."
Hopper (David Harbour) is an incredibly layered character. We learned in the first season that he lost his child to cancer when she was young. I think that adopting El healed his scars but now he is using that same paternal mentality to try and save her even while he is trapped wherever he is with the demi-dogs. I hope to see El and Hopper reunite. However, I know it won't happen easily. 
Additionally, since the last season, El lost her powers and has been struggling to cope with that. The doctor from Hawkins lab appears and asks for El's help to save her friends. On the other hand, Max was seen in the trailer levitating above the ground for some magical reason. Maybe there will be a shift in the powerful roles.
There are some new elements that are being brought into the show this season. Some new elements include new characters such as Argyle played by Eduardo Franco. Argyle's role is Jonathan Byers' best friend who works selling pizza at "Surfer Boy Pizza." British actor Joseph Quinn will also be playing a role in the new season as Eddie Munson. Eddie Munson's role is not entirely known to the public. That's not all though; there are six other new characters being brought to the show, not to mention Erica Sinclair's expanded role and not just being Lucas' younger sister. 
Something else new will be the feel of the new season. According to previous interviews done by the Duff Brothers, the creators of "Stranger Things", they are looking towards more of a horror series than previous seasons. In the past they've diluted it a bit because the actors were so young but now that they are older they can experiment with more of a horror movie theme. 
Many have speculated why the Duff Brothers waited this long for the next season. Besides the obvious reason for the pandemic, the seasons are significantly longer than previous seasons. In the first season, the episodes were approximately 35 minutes long. In this season there isn't a single episode under an hour.
Overall, I am super excited for this season. There are a lot of new elements that are being brought into "Stranger Things" as well as our favorite characters and I am looking forward to seeing all of them. 
This isn't all though there will be a second volume of season four and possibly fifth and final season yet to come. Get excited, nerds! I hope to see you all in the upside down!