Best Anime Shows To Watch
Anime recommendations from various PCH students
Here are a select few anime shows that have garnered critical acclaim not only from viewers in Japan but from around the world. These recommendations are from four popular anime genres: Shounen, Isekai, Comedy, and Horror.
Genre One: Shounen
Although 'Shounen' quite literally means 'young boy,' just about anyone who loves action and adventure will love anime from this genre.
"Hunter X Hunter" is a sci-fi series about a young boy named Gon, an aspiring hunter, who sets out on an adventure in order to find his father who was long-believed to be dead. If you love adventure, and awesome fight scenes, definitely give it a watch. 
Ever since his parents had been killed by demons, teen Tanjiro strives to become a demon slayer while trying to save his sister who has turned into a demon. "Demon Slayer" is renowned for its stellar animation, compelling characters, and heart-pounding action.
Genre Two: Isekai 
A popular subgenre of fantasy shows, Isekai shows are about characters who have been transported to different fictional worlds.
Upon dying in a traffic accident, orphan Shin is reincarnated in a fantasy world and struggles to survive in his new high school for magicians. If you love magicians, high school shenanigans, and exciting action, "Wise Man's Grandchild" is the anime for you.
"Overlord" is about an officer in a dystopian world, who gets transported to an online role-playing game that takes on a reality of its own. If you are interested in morally gray characters, dystopian worlds, and gory fight sequences, "Overlord" has all of this and more!
Genre Three: Comedy 
"The Disastrous Life of Saiki K" follows the daily shenanigans of Kusuo Saiki, a student who struggles to live an ordinary life whilst keeping his physic abilities a secret.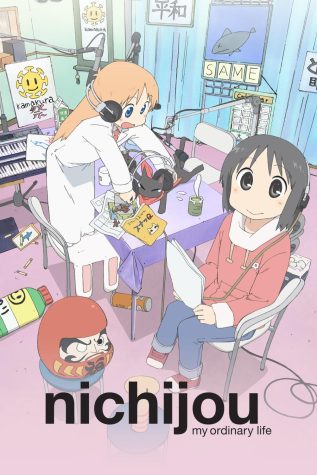 Viewers love this show for its witty comedy, wholesome tone, and unique art style.
"Nichijou" which means 'everyday life' in Japanese, is all about the bizarre daily lives of the quirky people in the town of Tokisadame. If you like sitcoms and slice of life, you will love "Nichijou."
Genre Four: Horror
"Angels of Death" follows a 13-year old girl's attempts to escape a mysterious facility with the help of serial killer Isaac Foster. If you love plot twists, mystery, and gore, be sure to watch "Angels of Death" this Halloween! 
"Dark Gathering" follows Gentouga, a college freshman who despises ghosts but has the unfortunate ability to attract ghosts. If you love the supernatural, keep this show on your watchlist!