Athletes to watch
Fall competitors make plays on the field
From volleyball to soccer to cross country to football, athletes have been doing their best to contribute to their team.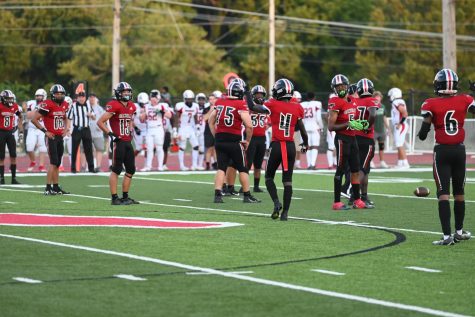 Junior Marvell Vails is number four on the field. Vails plays outside linebacker and is an alternate for running back. Vails has been playing football for one year. 
"I started to play football because it looked fun and looked like I belonged out there," Vails said. 
So far, the football season is going well. This season Vails has 27 tackles and is leading the team with two interceptions. His best game so far was against Mccluer North where he had 8 tackles, pick 6 and a forced fumble. Vails talks about his journey during this football season. 
"I grew so much from last year and I feel like there's still more room for improvement," Vails said. 
Vails not only works hard during football season, but he also works hard during the offseason.  Athletes' dedication to football is so inspirational, Vails practiced 6 days a week doing drills and tackling after school during the off-season.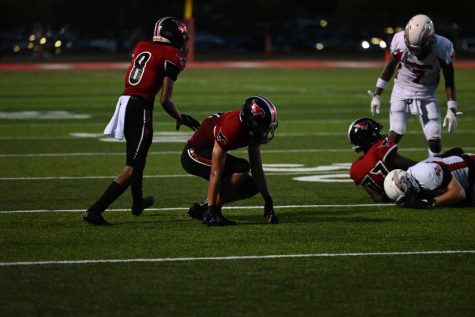 Sophomore Micheal Crockett is number eight on the field and has made a big impact on the football team this season. His position is wide receiver and corner. Crockett is most proud of his kickoff returns; he has 247 yards off 5 attempts which lead to two touchdowns. Crockett has high hopes this season. "My personal goal is getting an offer from a college," Crockett said.
Crockett says the hardest thing he had to overcome so far this season was getting over the loss to Rockwood Summit. "It was the hardest because we got blown out and this was the first loss of the season," Crockett said.
During the summer Crockett worked hard to prepare for this upcoming season.
"I worked with some of my teammates and  I attended football camp every day," Crockett said.
The football team is well coached, by head coach Ryan King, and disciplined and it shows on the field. Football is more than just a sport for the players, it becomes a bigger part of themselves."A lot of players use football as a distraction from reality; they feel as though that's the only way they can express themselves," Crockett said.
"It's like, when I put my helmet on I think, nothing but football."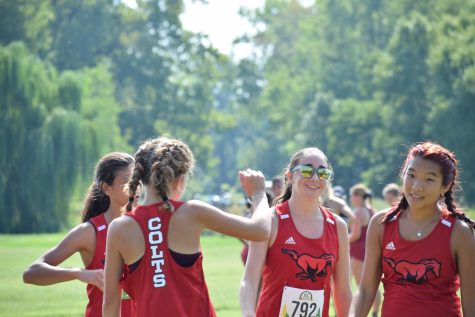 Freshman Natalia Duvall is on the cross country team and is killing cross country this season.  Duvall is on varsity as a freshman. Duvall is running the 3k, 4k, and 5k. Duvall ran the 5k for the first time at 22:18 which she says she runs to relax.
"I use running to clear my mind. Whenever I  feel stressed out I immediately think of going for a  run," Duvall said.
 The dynamic on the girl's cross-country team is encouraging.  The team also brings out some healthy competition when asked who is the biggest competition both Duvall and Williams said each other. And the atmosphere makes Duvall enjoy spending time with them.
"Our team is pretty fun. I made so many friends and connections. We all like to help each other and pick each other up when we're having bad days," Duvall said.  
There are a lot of challenges that come with being good at a sport like running.
" the biggest thing I had to overcome this season is not being able to run a mile without walking now I can run lots of miles," Duvall said.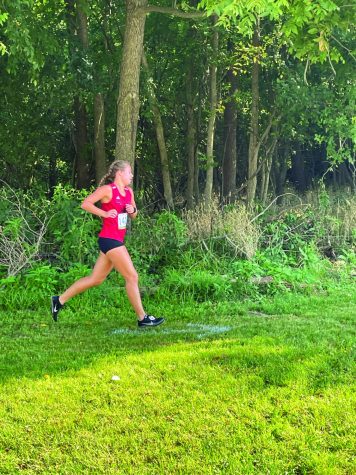 Junior Sarah Williams on the cross country team is doing an outstanding job this season. She mostly participates in the 5ks. Sept.24  in Gans Creek Williams did well; she had a personal record in the 5k with 22:14. Every sports season has ups and downs but Williams sees the brighter side.
"I think the season is going really well. We have a lot of really fast freshmen. Our team is doing really good in our races," Willams said.
During the off-season, Williams was working hard.
"I did summer training and was running higher mileage and focusing on running a lot," Williams said.
Converting from track to cross country can be very difficult.
"The hardest thing I had to overcome was running shorter distances in track to longer distances in cross country,"  Williams said 
Williams and Duvall have conferences, districts, and the possibility for state this year. Be sure to watch out for these athletes.