Motivation Station: You Can Be a Superstar
"Working hard is very important. You're not going to get anywhere without working extremely hard" - George Lucas
Hang on for a minute...we're trying to find some more stories you might like.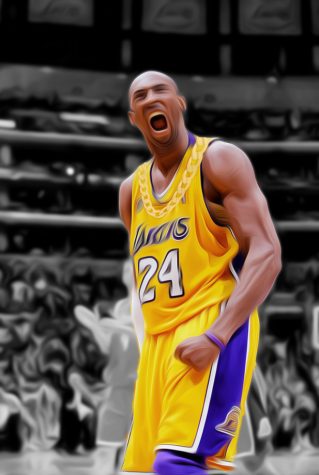 Above you see Kobe Bryant. Globally known as a leader, champion, and legend. Many of us know Kobe from his highlight dunks, generous givings to charity, and as an icon of hardwork. However, his untold story is what truly defines him.
Kobe Bryant was born on a mild day in the heart of low-income Philadelphia. The son of an ex-NBA'er did not have it as easy as you would think. Back then, professional athletes worked off-season jobs and did whatever it took to put food on the table. Therefore, when an offer to play professionally again rose up, Bryant's dad took it and the family with him to Italy. While the move was exciting, it was lonely and scary venturing across the Atlantic. Thrown into a foreign country and knowing very little he was often bullied. Being called names, taunted, and made fun of, he was determined to rise up and make a name for himself. He did just that.
After his fathers contract was up, he returned to Philadelphia. Kobe had learned from his time in Italy that to succeed you need to always be moving forward. He took these life skills with him and went on to play varsity basketball and soccer, while maintaining honor-roll status. After he graduated high school, he was drafted in the first round of the 1996 NBA draft.
As school starts up again, I wanted to take a minute to share this inspirational story. Many of us become encaptured by our everyday situations and do not think long-term. Working hard and never giving up always is the most rewarding, consequently the most challenging. While the reality is that the Kobe Bryant's, Steve Jobs, and Albert Einsteins in this world are rare, there is no reason that you can't be the next one. Remember to give it your best and always take the high road. I hope you enjoyed the first of many articles in "The Motivation Station" and have a great start to the second semester.