Weezer's "The Black Album", Will it Bloom or Bust?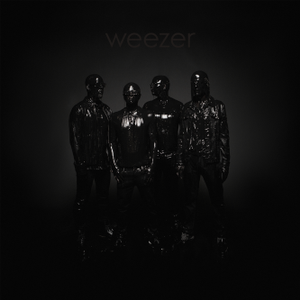 Hang on for a minute...we're trying to find some more stories you might like.
          Weezer has had an up and down music career, to say the least. Weezer is a Los Angeles rock band formed in the early nineties. The group's first two studio albums, Weezer (also called The Blue Album) and Pinkerton are hailed today as some of the best rock albums of their decade. Since then, the road has been a little bumpy for the band. While they have created a few gems, like The White Album, Everything Will Be Alright in the End, and Maladroit, Weezer has struggled to reach the heights of their first two albums. With a new album on the way, titled The Black Album, how have the singles shaped up?
          The first single, titled "Can't Knock the Hustle", is a strange yet endearing Latin-inspired song. The lyrics are very silly and the guitars are not the traditional Weezer sound of their early years, which might turn off many Weezer purists. However, if you don't judge the song as a Weezer song and instead as a fun pop-rock tune, there is a lot to like here. The chorus is infectious, the instrumental has a nice groove, and the concept is pretty funny as long as you don't take it too seriously. Overall, I think this is a good single.
          Their second single, titled "Zombie Bastards", is a different story. Zombie Bastards full blown pop, the guitars taking a backseat for this song. The lyrics, like "Can't Knock the Hustle", are also silly. It's an easily digestible pop song, but that isn't necessarily Weezer's strength. If you liked their album Pacific Daydream, this song might be for you. The chorus is pretty catchy, the instrumental is inoffensive, but stay away from this one if you are looking for vintage Weezer.
          Their third single, titled "High as a Kite", might be my personal favorite of them all. The song is a medium tempo piano ballad with a nice helping of intricate drum and bass, with actual Weezer guitar tones in the chorus. I love everything about this song. The lyrics, while simple, are depressing and impactful. The instrumental is gorgeous, especially those guitar tones. This is one of the most "Weezer" sounding Weezer songs they have released in a while. If you are not sure of which song to listen to first from this album, I would recommend starting off on the right foot with this song.
          Their final single, as of writing this article, is "Living in L.A.". This song is similar to "Zombie Bastards" in that it shows Weezer's poppier side. I'm not a massive fan of this song either, sounding like a fluke indie hit from the early 2010's. The chorus is probably the weakest of the four. I would not recommend this song to Weezer fans, unless you like it when Weezer goes pop. Overall, not my favorite.
          Should you look forward to The Black Album? I don't know. The singles have been either really good or really disappointing. I doubt the album as a whole will be great, but I would not be surprised if a couple other great songs are hiding in the track-list. Either way, I am excited to see the direction Weezer goes on this album.