Notre Dame Set Ablaze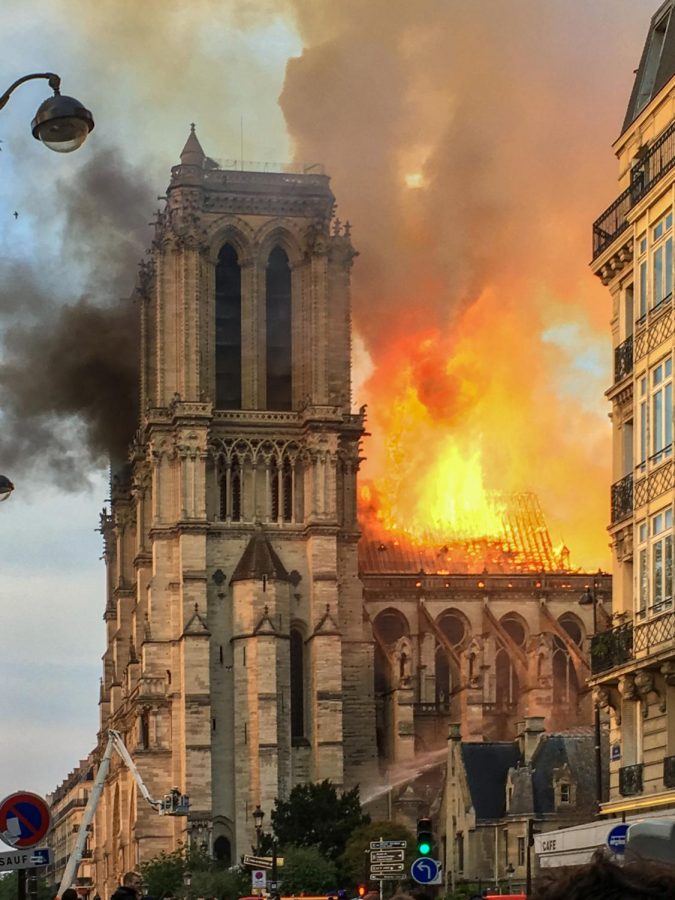 Lillian Humphrey, Staff Writer
April 16, 2019
Yesterday, at around 12pm, the famous cathedral of Notre Dame caught on fire. Twitter erupted as tourists and French citizens alike took pictures and videos of the scene. Many precious works of timeless art rest inside, and the cathedral itself has been standing for hundreds of years and remains one of the most beautiful structures in the world. No one has been reported as killed or injured as the fire seemed to start from the roof. However, one of the most iconic parts of the cathedral, the spire, was engulfed as a result. Soon after the fire had started the spire fell. Many have expressed their remorse to the people of Paris, celebrities reaching out on social media stating their sadness. Donald Trump tweeted, "God bless the people of France!"
This story is still in development, but what we know as of this stories publishing is that no one was killed or injured, the cause of the fire is unknown, and firefighters and volunteers are working tirelessly to search the ashes for victims and recover what they can from the historical building.
This surprise has shocked many around the world, and they are dreading what an investigation into the cause of the fire will reveal. Some have speculated a terrorist attack, but as time stretches without an organization to claim responsibility, it seems less likely. The fire could simply be the result of a terrible accident.
Hopefully this amazing piece of history can be rebuilt back to its former glory, and the disaster can be forgotten in time.