The Great Comeback: Tiger Woods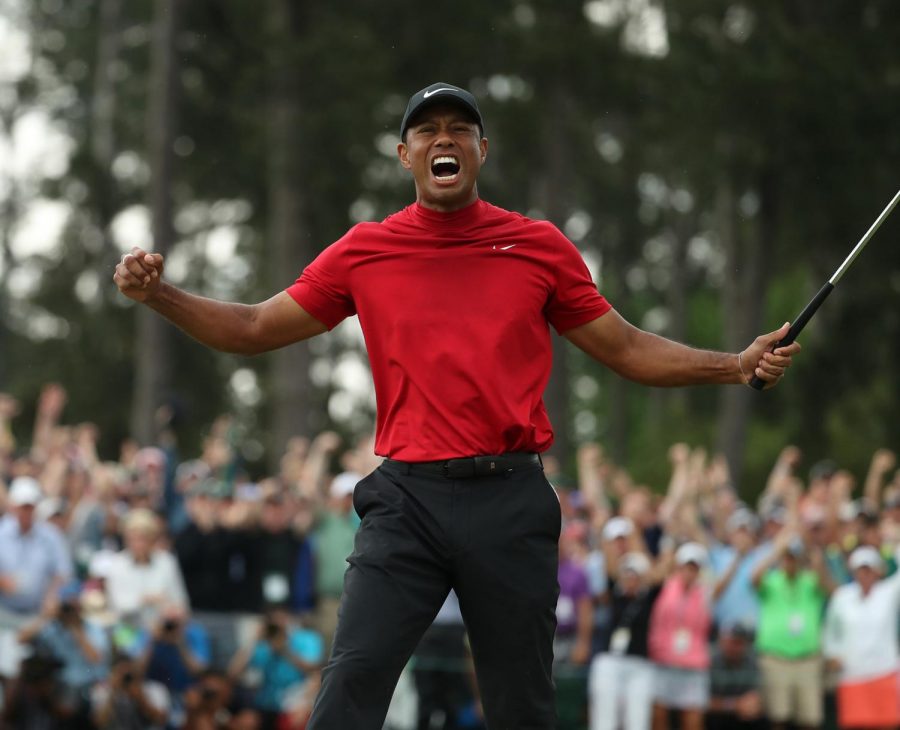 Although golf might not be the most popular sport, people everywhere know who the great Tiger Woods is. Woods recently won the 2019 Masters golf tournament, making it his fifth time winning the Masters. The first time he won the Masters was in 1997, he was only 21 years old. Now 22 years later has made history by winning the Masters again.
With his five Masters wins Tiger only trails Jack Nicklaus in Masters wins who has a total of six wins. Although Tiger has had a lot of success in his career he has also had a lot of up and downs. Some of his setbacks included ACL and back injuries and in 2017 being arrested for a DUI charge. Along with these off field setbacks he also struggled on the golf course. But through all these obstacles Tiger has battled his way back to the top and looks to improve from here.
On the last day of the Masters Tiger was two strokes away from the lead until he outscored the golfers ahead of him including Dustin Johnson, Xander Schauffele, Brooks Koepka. As a result of winning the Masters Tiger collected $22,540,000 in total earnings for his win on Sunday April 14. Not only is this Tiger's 5th Masters win it is his 15th major win in his entertaining career. Tiger now is looking for bigger things ahead as he looks to take the crown for the most Masters wins ever.