May the Fourth Be With You
Danni Schneiderman, Staff Writer
May 7, 2019
Prom. It's a pivotal point of everyone's high school experience. There's such a difference from the way prom is depicted in movies. My favorite part about prom is that it's an amazing time to dress up with all your friends and experience one of the most memorable experiences in high school. Every year prom is planned by the junior class which leads to seniors having no control over the design of their last prom.
When the theme for prom 2019 was announced there's no way to express how nervous I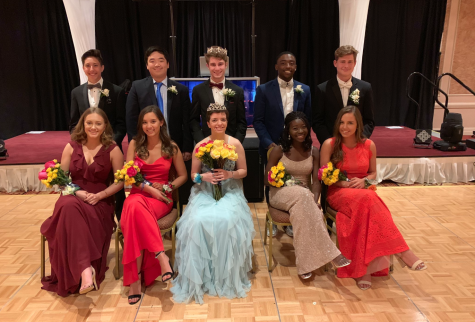 was about a star wars theme. In my head, I pictured Chewbacca cutouts and lightsabers littered across the venue. The juniors impressed me by creating an atmosphere that was truly out of this world.
There are only a couple of things I wish I could change about prom. The first would be the food, now it wasn't awful, but it could've been a lot better. At $75 per ticket, there could've been catering from any of our favorite restaurants while still having leftover money for decorations, the hotel fee, and the DJ, which leads me to my next point. The DJ needed some serious help. He would play the boring parts of all the good songs then skip the part everyone knows and loves. He also gave me strict teacher vibes because as soon as someone came close to leaning, sitting, or standing on the stage he cut the music off until that person stepped away. There could be a lot of money saved on a DJ by renting speakers and using a playlist.
Although there were some minor setbacks, I loved prom so much. I had one of the best nights of my senior year and was so happy to spend it with my best friends.