After Masters Win, Tiger favorite at Bethpage Black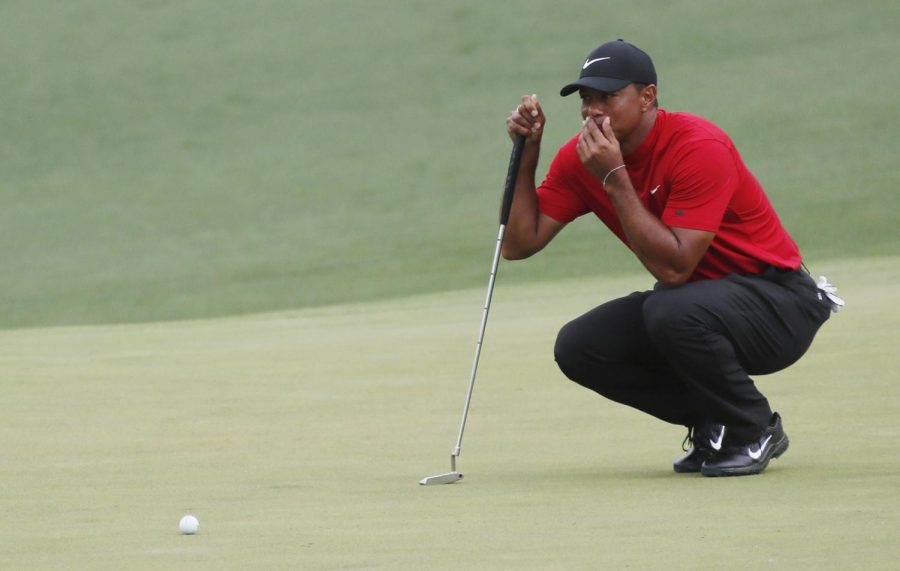 Patrick McColl, Staff Writer
May 8, 2019
It's official. The return of the roar. Tiger Woods is a winner at Augusta again, and now a 15 time major champion. It was a long road back, filled with back surgeries and missed fairways. Nonetheless, Next up on the major tournament list, the PGA Championship, which will be hosted in May for the first time ever. After just coming short back in August at Bellerive, Tiger has a chance to redeem himself, win another major, and continue the overwhelmingly improbable goal of the calendar year grand slam.
As we approach the first tee at Bethpage Black, Tiger has a considerable amount of advantages in play for him. For one, Tiger has won a major at Bethpage before. The course hosted the 2002 U.S. Open, in which Tiger won by 3 strokes, and was the only golfer of the entire field to shoot under par for the tournament. Along with his experience, Tiger has been better at hitting fairways this year, ranking in at 20th on that leaderboard in the PGA. With Bethpage Black's very unforgiving rough, combined with its length, bunkers, and potential for disaster at seemingly every shot, Tiger's accuracy will be needed. Speaking of bunkers, approach shots to the green are vastly important. A Tillinghast special, there are often intimidating bunkers around the greens at Bethpage. They can cause a lot of trouble and add unfortunate extra strokes to an already ridiculously hard to par course. Tiger has done a good job this year of staying out of bunkers this year, coming in at 14th for his fairways to greens hit percentage. If Tiger is going to win this tournament, he is going to have to continue to keep out of the hazards of the course and be consistent from tee to green.
If there is any concern for Tiger, however, it has been his putting. He was good enough at the Masters to win, and hit a surprising amount of longer putts while missing easier one's closer to the hole. That is unrealistic in the long run, however, in terms of consistency. Tiger is at a relatively pedestrian 72nd in strokes gained putting, while many of the top golfers are up towards the top 25. Tiger knows more than anyone that your play on the green wins and loses tournaments, especially as his distance has decreased with age. If Tiger begins to win more and more again, he likely won't be where he is ranked now with his putter, and instead much higher.
Needless to say, it won't be easy for Tiger to capture glory at Bethpage Black. A lot of that credited to the competitive field of talent. Many of the top ranked golfers have proven that they aren't afraid of Tiger, and his sheer presence might not aid him in winning golf tournaments anymore. At 43, that is an advantage that could help him out. Of course there are exceptions, like Francesco Molinari's round four collapse at the Masters a month ago. Yet, at the same time, guys like Brooks Koepka have shown a lot of guts pulling out victories or hanging up at the top. Last time Woods was this close to victory in a major, at Bellerive, Koepka shut the door on him. After two bogeys through five holes, Koepka birdied five more holes through the rest of the round and got par on every other hole. No bogeys, no blowups, no giving in, even when it felt like everyone was rooting for Tiger.
With another major almost here, golf is ready for Tiger's return to the spotlight. With each time out on the course, he brings along a massive audience, an audience no golfer can seem to match no matter how good they are. This year's PGA Championship should be no exception, and an exciting showcase of what Tiger's future looks like after another major victory.