Is this the most exciting season the NBA has had in a while?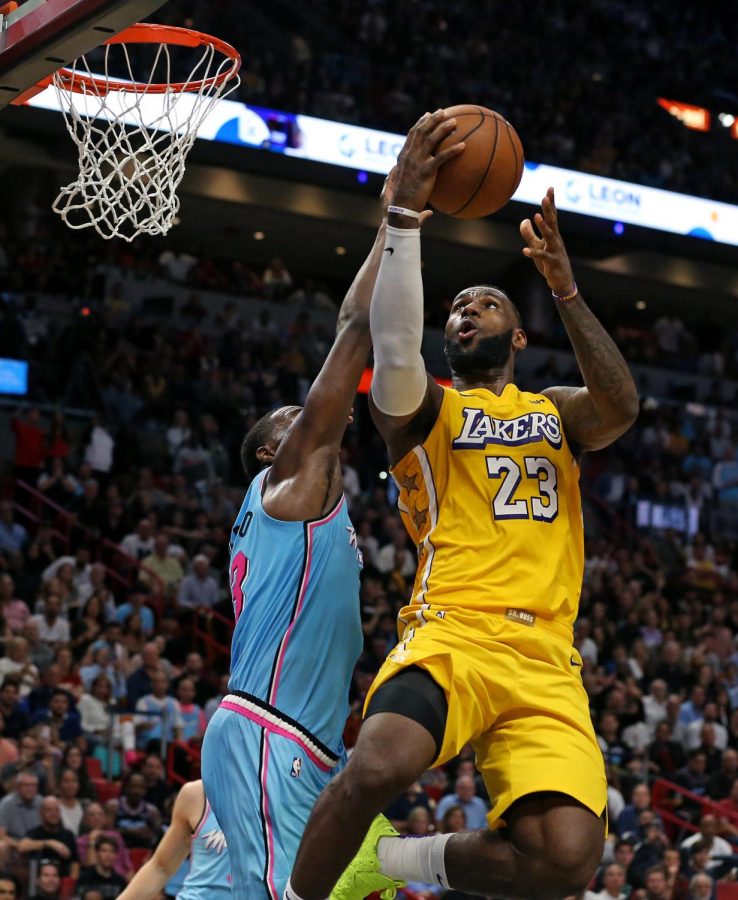 Haydn Schertz, Staff Reporter
December 19, 2019
The NBA is heating up and we just can't get enough. This has been one of the most entertaining seasons this far as the Golden State Warriors reign of dominance has finally come to an end, or has it. The Warriors will look to make a big comeback next year when Klay Thompson and Stephen Curry join the team fully healthy. But enough about the Warriors already the Lake Show is finally back and have been almost unstoppable this season. Lead by LeBron James and Anthony Davis the Lakers look like they are coming for the title. LeBron is playing some of the best basketball of his career and he is in his 17th season, yes you read that right his 17th season. James is averaging 25.9 points per game and 10.6 assists per game which is a career high. The Lakers are leading the West and don't look like slowing down.
On the other hand, the Milwaukee Bucks are on a revenge tour after a disappointing loss to the Raptors last year. Giannis Antetokounmpo is being his usual self and leading the MVP campaign again. Giannis is on an absolute tear averaging 31.7 points per game and 12.8 rebounds per game. 
The question is, who is the most dominant team the Bucks or Lakers. It's time to find out as the two teams will go at this Thursday at 7:00 p.m. on TNT.