Students Promote Mental Health
Student-run Mental Health Advocates tackle issue of youth and mental health with awareness, policy changes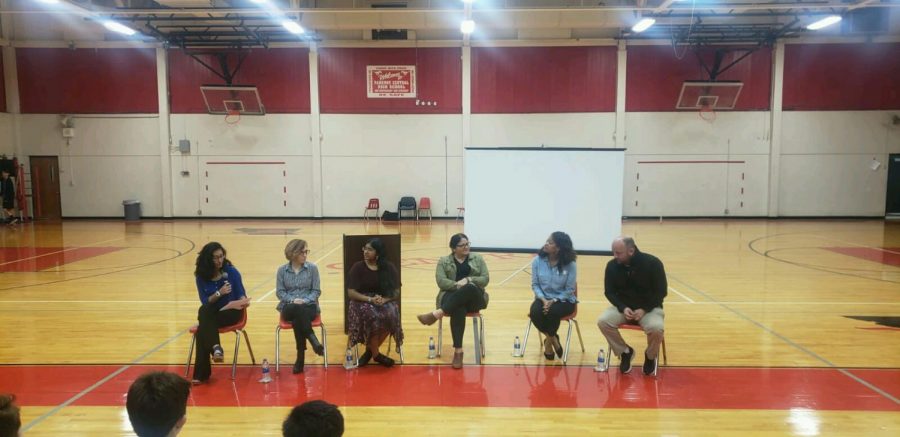 Anxiety can be debilitating, depression too. The last thing an adolescent needs during this tumultuous time of development is to be battling with their mental health. 
However, there is an unfortunate trend of adolescence facing mental health issues. According to the National Institute of Mental Health, a study found an estimated 31.9% of adolescents had some sort of anxiety disorder. Roughly 13.3% of the U.S. population aged 12 to 17 had experienced at least one major depressive episode.
So what is being done to combat this?
Student founded and run organization Mental Health Advocates, MHA for short, has been working to aid their fellow students deal with adolescent mental health problems in a variety of ways. 
"We wanted to start an organization that would allow students to advocate for their classmates and see if we can make a real change around here," co-founder and junior Nandhini Sivabalakannan said.
The organization was formed in January, but Sivabalakannan and other co-founder and junior Akansha Negi had been discussing its formation months prior in October and November. 
"We wanted to educate ourselves and other people about mental health topics and put that into action," Negi said. 
The idea of the group really began as Negi and Sivabalakannan reflected on how often their peers casually discussed serious mental health issues.
"We were talking about how mental health has been so normalized and how a student could say, 'Oh I just had a panic attack in math, haha,'" Sivabalakannan said. "We would totally see that as a joke and not really think too much about it, but that person could have actually had a panic attack."
Like many adolescents, the two saw their peers struggle with their mental health and wanted to do something. 
"I think they just realized that they themselves have struggled with some mental health issues and they're seeing their friends struggle," counselor Paul Hussmann said. "They're just trying to provide more resources for those students."
MHA has aimed to aid in two main areas of combating mental health issues on a large scale. Quite simply, it involves informing, raising awareness for the mental health issues that adolescents suffer, and acting, which takes a variety of forming. 
In regards to informing, MHA has already hosted a variety of events to raise awareness for mental health issues. They partnered with other groups such as SPC (Students for Progressive Change) and HOSA (Future Health Professionals, formerly Health Occupations Students of America) to host a variety of AC Lab activities for stress relief. 
"In the short amount of time, they've put on two presentations during AC lab that are open to the entire student body centered around mental health, mental health presentations," Hussmann said. "They brought in therapy dogs and had yoga going on in Gym C, just stress reliever sort of things."
Taking another step, the group hosted an informational night on March 4 that aimed to inform both students and parents about the rising problem with mental health, as well as the gist of what MHA was about. At the event, there was a panel dedicated to talking about the subject, helmed by a mix of students, teachers, parents and mental health experts.
But what does one do with all this information? Well, MHA has decided to act by talking with community leaders and trying to get actual mental health policies put in place. 
"We invite community leaders to work with mental health policy, and we say, 'Here are our ideas, do you think this is actually possible?'" Sivabalakannan said. "We do realize as idealistic as our hopes are there are policies that are too outlandish to put into action so we invite them and brainstorm something."
Some policies the group has been drafting include one policy that would allow students to take "mental health days," similar to sick days, that would allow students a certain amount of excused absences for their mental health. This is to combat the issue many students face of balancing their mental wellbeing and their school attendance.
"We discussed drafting a mental health policy to see if we can accommodate 10 days of school and see if they can pause their academics for a while and focus on their mental health without having them fall back in class so much," Sivabalakannan said. "A lot of students only come back because they're failing a grade, not because they're mentally better."
The group has been warmly received by said community leaders, valued for their new perspective. 
"These community leaders work with other community leaders, adults, who really don't have too much contact with students," Sivabalakannan said. "So they're like, 'Oh you have this idea, that's really new, we'd like to try it out."
"
The younger you don't talk about this, as you go through adulthood, more problems will pile up on you and you'll go into a deeper hole of depression, with other things like anxiety."
— Anushka Raole
The group has also proposed changing the way students are notified about their grades via Infinite Campus to reduce spontaneity and the anxiety that can come with sudden updates.
"Oftentimes we think adults don't care or they'll brush us off but these people have been very welcoming," Sivabalakannan said. "They really like what we've been doing as MHA and it's been really nice."
The group could not have come at a better time, it would seem, as more and more adolescents see their peers suffer or suffer themselves.
"I have seen other people throughout my high school career that have been very highly impacted by it and it hurts me," senior member Anushka Raole said. "Whenever I see them it's like I can't do anything to help them."
This marks a notable trend in modern-day society.
"In the five years that I have been a school counselor, I have seen an exponential increase in adolescent anxiety, adolescent depression, suicidal ideation, suicide attempts," Hussmann said.
Many have proposed a wide array of potential causes, a large target being technology and social media. Hussmann doesn't believe it to be the sole issue, but it might play a part. 
"Even if you go back 15 years and let's say you make a mistake, you do something stupid, you might have two or three people see it, the only way other people heard about it is word of mouth," Hussmann said. "Now, I feel like with our technology and with our social media, kids are constantly being compared to each other and they're constantly being judged. If something happens, there's probably a video of it and that's sent to the entire student body within a few minutes."
Hussmann describes an issue MHA does want to address, this age's pervasive sense of judgment.
"We're trying to make it friendly for other people to talk right now, because in our society a lot of people judge other people," Raole said. "This is fine, other teenagers are also going through this, but that doesn't mean that you can hide out and not tell this to anybody. You want to go to adults, talk about this, talk about your issues."
Failure to talk about your issues can cause a series of problems.
"What happens is the younger you don't talk about this, as you go through adulthood, more problems will pile up on you and you'll go into a deeper hole of depression, with other things like anxiety," Raole said.
One thing that Hussmann warns against, however, is students biting off more than they can chew when helping their fellow students.
"I love when students are there for each other and can be there for someone going through a hard time," Hussmann said. "What's tricky is when the friends of those students start taking on those problems themselves and trying to help them solve them when they're not trained professionals."
Often students can take on too much themselves and this can be dangerous.
"They're being an awesome friend, but I think what you can do as a good friend of somebody who is having mental health issues is encourage them to go talk with their counselor, encourage them to talk to their parents about potentially seeing a therapist outside of school," Hussmann said. 
MHA hopes to expand so that once co-founders Negi and Sivabalakannan graduate next year the group can continue. They hope to help bridge the generational gap between parents and students, encouraging students to talk about their issues.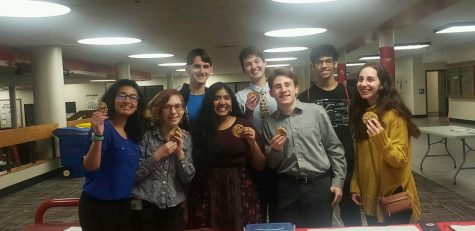 About the Writer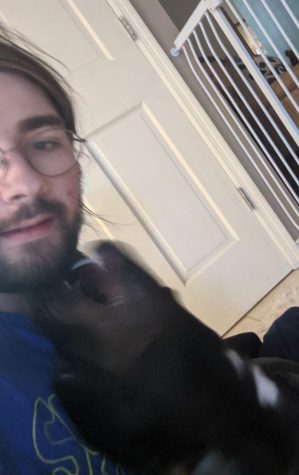 Wesley Henshaw, Editor-in-Chief