Trey's Top Tracks: March 2020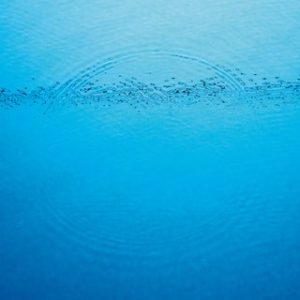 Caribou is a electronica project by Dan Snaith. I hadn't heard anything from him since his new album "Suddenly", and this is my favorite track from the album. This album starts with a trippy piano loop and quiet and low-key vocals, serving as a great build up for what's to come. The track really takes off in the middle, with a looped vocal sample played over layered piano, punchy drums, and dynamic synths. The track then climaxes with a saxophone loop over the same vocals. This song has a great vibe and is an interesting medley of classical music and electronica. Check this one out.
Gupi is an electronic artist who recently released their album "None". It's hard, abrasive electronic music, and it's pretty great. I especially love the closer to the album "Delusion", which transitions from an extremely distorted vocal line with wistful lyrics to getting hit by a truck of electronic sound. I really love how the song transitions from part to part, it makes this song extremely re-listenable. I also can't get enough of the weird, chipmunk vocals. There are some things in music that can only be done in specific genres, and this song is a great example of what the genre can do. Any fan of 100 gecs or similarly obnoxious electronic music needs to check this song out.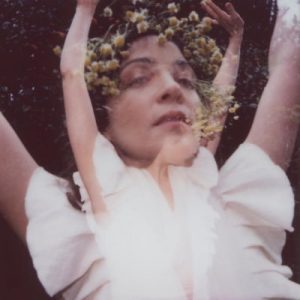 "Veracruz" is the most beautiful song I've heard all year. I am in love with every single thing about this song. Lafourcade's vocals are absolutely stunning, the guitar is warm and comforting, and the track builds up into a brilliant burst of emotion. This song feels like a warm fireplace in the middle of a snowy winter. This song is so cozy. This is the first song I've heard from Natalia Lafourcade, and I am dying to hear what she does next. I can't imagine anyone not liking this song, please listen to this one.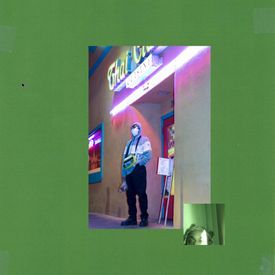 It's no secret I'm a massive JPEGMAFIA fan at this point. This track, "Covered In Money", is perhaps the furthest I've heard him go from the rest of his work. The beginning of the track sounds like "This Is America" if it were meant to be fun. Then a super satisfying beat switch comes in to an exhausted sounding Peggy with wave-y synths and his classic distorted bass. His lyrics are sharp and funny as always. JPEGMAFIA continues to push the envelope of hip-hop with every release. Super excited to hear what comes from him next.

Donald Glover, a.k.a. Childish Gambino, has finally dropped his fourth studio album after 4 years. This is a strange album, with an all white album cover and all song titles as time stamps. Still, 12:38 is memorable. The beat is playful and catchy, Gambino has unique flows and vocals sprawled throughout the track, and there is even some acoustic guitar. This feels like a ton of random ideas smooshed together and it works. 21 Savage also has a great feature, he surprisingly rides this beat well. This track ends with a huge breakdown, and it works well. Check out this track and the rest of "3.15.20".
Sulfur Surrounding – Code Orange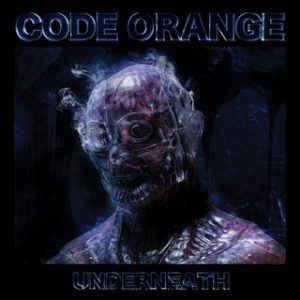 Metalcore band Code Orange have released a super creative metalcore album in 2020. That's right, metalcore. There are so many great tracks across "Underneath", but my favorite might have to be "Sulfur Surrounding". I love the detail on this track. The clean, beautiful vocals are balanced and interrupted by these regular bursts of aggression from the rest of the band. The guitars are also so great on the chorus, they sound like they're crying with the singer. Not to mention a brilliant acoustic break, a crazy guitar solo, and soul-splitting dirty vocals. This song has multiple stages and they're equally breathtaking and hard hitting. There is not a dull moment on this song, no motif overstays its welcome.  Any fans of metal need to listen to this.
Omens and Totems – R.A.P. Ferreira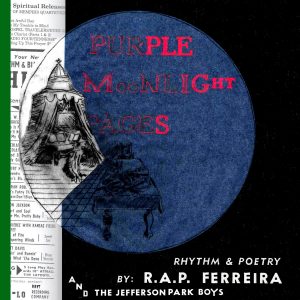 This track is strangely subtle. Rather than bringing energy in either the delivery of the lyrics or in the instrumental, this song feels like waking up at 4am and walking around when nobody is awake. The beat feels like it's constantly yawning, it doesn't sound like anything else I've heard before. As the song goes on, it sounds like the rest of the world is getting up and you hear the people in their cars driving by. R.A.P. Ferreira has a great flow and interesting lyrics, the beat is dynamic, and isn't like anything I've heard before. Check this song and his new album "Purple Moonlight Pages" if you like artists like Open Mike Eagle, or abstract hip-hop in general.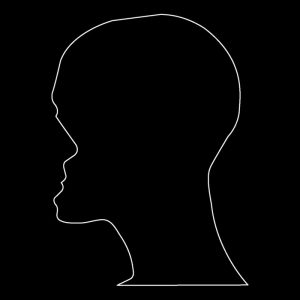 Jaar is on a streak this year with good releases. First, his album "2017 – 2019" under the Against All Logic name is perhaps my favorite album of this year. This month, Jaar released an album under his own name titled "Cenizas". On this album, he takes a slower and more ambient approach. While I don't like this album quite as much as "2017 – 2019", it's still a great batch of ambient tracks, with "Mud" being my favorite. I love the churning beat and the didgeridoo sounding instrument throughout the whole song. The vocals are haunting, this song sounds like an army of ghosts marching across a graveyard or something. Any ambient fan needs to try this track and album out.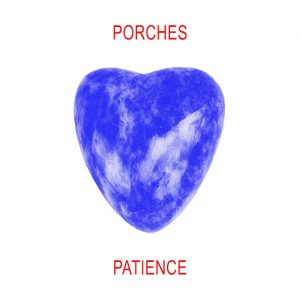 Porches is the project of synth-pop artist Aaron Maine. This is the first song I've heard from there's and I'm hooked. I love the somber, deep voice at the beginning of the track. The instrumental builds up beautifully, slowly adding more synths and piano chords. He subtly incorporates guitar and another whooping synth that backs up the lyrics excellently. This song is perfect for the minimal lyrics, but then the best part of the track comes: the beat drop. I haven't heard anything like it before, with a super warped synth arpeggio that punches hard. After this emotional explosion the track ends with a acoustic guitar solo, which could not have been a better ending. This is a well constructed track, I suggest giving it a listen if you like synth-pop.