New teachers join amidst virtual learning
PCH welcomes several new teachers to the Colt family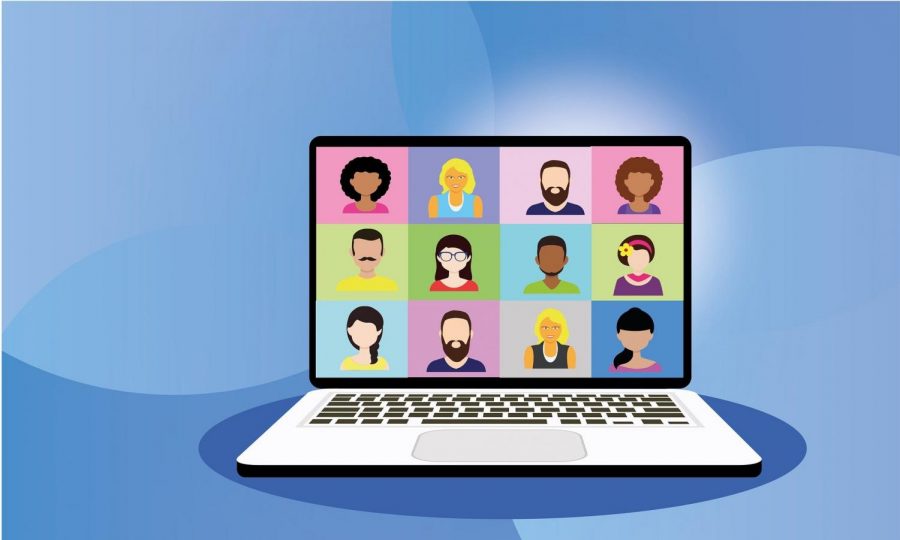 The middle of a pandemic is the perfect time to start a new teaching job. Not so much. The virus is making it difficult for teachers to see students face to face, but the new teachers this year are making the best of the situation. 
Teachers Mollie Cunningham, Mary Beth Schwartz, John Meyer and Jackie Joyce are beginning a new experience this school year both with teaching for the first time here at Parkway Central and with managing instruction over Zoom. 
 Meyer, a social studies teacher who previously taught at Nerinx Hall for six years, is passionate about working with students and feels social studies helps them to understand their role in the world. This year's unfamiliar teaching method does not stop Meyer from getting his message across and getting to know his students on a deeper level.
"[The virus] made parts of teaching more difficult, but I think the core of it stayed the same," Meyer said. "We have the same objectives, we have the same material that we want to cover, we have the same relationships that we want to form with students, and if students walk out of your classroom understanding that they matter, it doesn't matter how you do it."
Cunningham, a recent graduate from Southeast Missouri State University and first-year Biology and Environmental Science teacher, loves building meaningful relationships with her students as well but finds it difficult to do with the distant interaction. 
"The most challenging part about Zoom is not being able to see everyone when they don't have their cameras on," Cunningham said. "I miss that in-person connection."
 Cunningham also hopes to create her first fun and lively classroom if conditions allow for a normal return back to school.
"Because of COVID, I still haven't been able to see or decorate my classroom," Cunningham said. "Hopefully I'll be able to do that soon and make my classroom a warm and welcoming place."
Joyce is a new English teacher to Parkway Central but has previously taught at several other schools, including Central Middle. She has also worked as a school counselor, reading interventionist, substitute teacher, and special education paraprofessional. One of her favorite parts about being a teacher is watching students reach an "ah-hah" moment. Unfortunately, being able to help students to achieve this is more challenging over a computer. 
"[The most difficult part about teaching over Zoom] is watching students struggling and knowing that I can't help them the way I normally would in the classroom setting," Joyce said. 
Helping students to learn a language proficiently is extremely difficult without in-person interactions. Schwartz, a new French teacher to Parkway Central, is guiding students through the language despite this struggle. 
 "I love teaching people French because they think it is a hard subject to learn," Schwartz said. "I love seeing people succeed at something they thought they could never do." 
Although there are numerous challenges that come with virtual learning, the new teachers are pushing through them in order to help students to succeed.