Keeping up with politics and social matters
Jacob Blake shooting, corona virus relief bill, and Trump is nominated for the Nobel Peace Prize.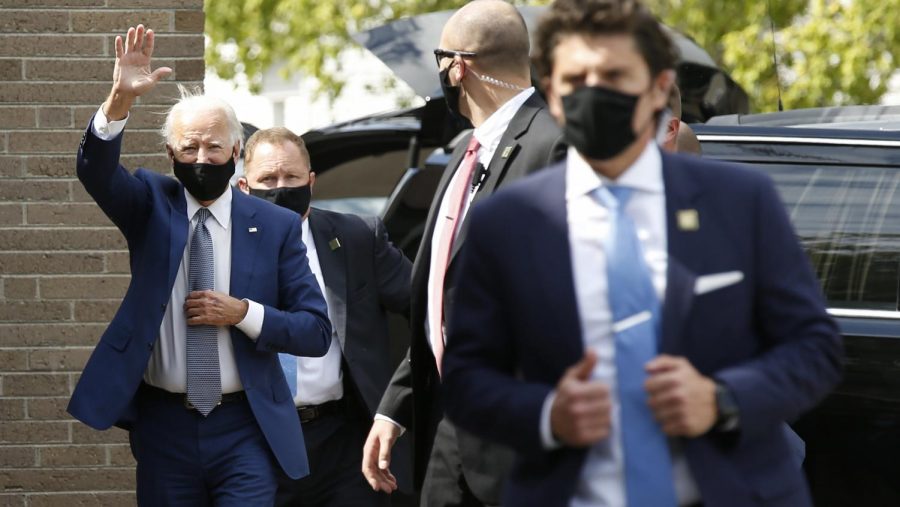 Politics is usually a topic that incurs groaning and contempt, but no matter what way you lean or support, in the current climate of the United States it is vital to stay up to date on politics and other social matters. This year has been littered with important events, the deaths of Geroge Floyd, Ahmaud Arbery, Breonna Taylor, and others spurring countless protests. Even outside of protests and death it is crucial to understand the climate we live in whether it be wars in the middle-east or battling the Coronavirus. And who can forget, this is an election year so we get all of the fun that comes with that too.
Jacob Blake – Kenosha:
The Jacob Blake shooting, in which Blake was shot seven times in the back as he tried to enter his vehicle, is the latest in a series of police shootings that have spurred protest and demands for change. However, Blake is an anomaly among these shootings as he has actually survived the shooting and has started talking about and sharing his story.
As often happens, especially due to the impending elections, this incident quickly turned into a political flashpoint that both Donald Trump and Joe Biden are trying to use in their favor. In the wake of the shooting and subsequent protests, both presidential candidates made visits to Kenosha, Wis., with differing agendas.
Trump made his visit claiming that the city would have been a lot worse off had it not been for him intervening in the matter. When asked about the topics of Jacob Blake and systematic racism/violence, Trump continually redirected the questions to Portland and tried to focus the attention on what is going on there.
Biden focused his visit to Kenosha, Wis., on showing that justice would be gotten for Jacob Blake, with Blake himself even calling in from his hospital bed, saying that nothing was going to defeat, whether or not he was ever able to walk again. However, even with his remarks pleasing the crowd, some still had an underlying concern that these sentiments were merely a ploy to garner support.
This matter has possibly drawn even more attention from the presidential candidates due to Wisconsin being a key state in the upcoming election.
Coronavirus:
Trump has admitted to downplaying the dangerousness of the coronavirus on purpose and doing so since February and March. He says it was in order to avoid a panic and also said that in his opinion, it would be over shortly. However, in reality, his downplaying of the virus might have slowed the response and numbed some of the public to the coronavirus itself. Most of these revelations are thanks to journalist Bob Woodward releasing excerpts of interviews he did with Trump.
On Sept. 10 a coronavirus relief bill was voted against 52-47 in the Senate. With this bill being shut down in the Senate, many speculate that no bills will be passed before the elections. The bill, proposed by the Republicans, was only for $300 billion as opposed to a previously attempted $1 trillion relief bill, as well as the Democrats passed a $3 trillion relief bill in the House in May. Odds are that there will not be a coronavirus relief bill passed before the elections as they also still need to vote on a few spending bills to avoid a government shutdown.
Wars Abroad:
In Iraq the U.S. is reducing military forces in Iraq from 5,200 to 3,000, this is part of Trump's pledge to reduce the number of U.S. military personnel deployed overseas. In addition to Iraq, the number of troops deployed in Afghanistan has been reduced as part of a peace deal with the Taliban.
In other news abroad the ongoing war in Syria has reached nine years and counting. Also, the ongoing conflict with Iran seems to part of the reason that the U.S. is keeping troops in Iraq and Syria.
Elections:
With elections still almost two months off it is hard to write about results and all the talk now is still just speculation, but who doesn't love some speculation. As it is looking right now, Biden is the favorite to win as there are more electoral votes in the solid/leaning blue states then there is in the solid/leaning red states.
Other:
A far-right Norwegian lawmaker, Christian Tybring-Gjedde, nominated Trump for the Nobel Peace Prize. Tybring-Gjedde nominated Trump due to his work "for a peace agreement between the United Arab Emirates and Israel which opens up for possible peace in the Middle East." Tybring-Gjedde previously nominated Trump for the Nobel Peace Prize in 2018 for his efforts to help reconcile North and South Korea.