Student Entrepreneurs
These students found a way to end their boredom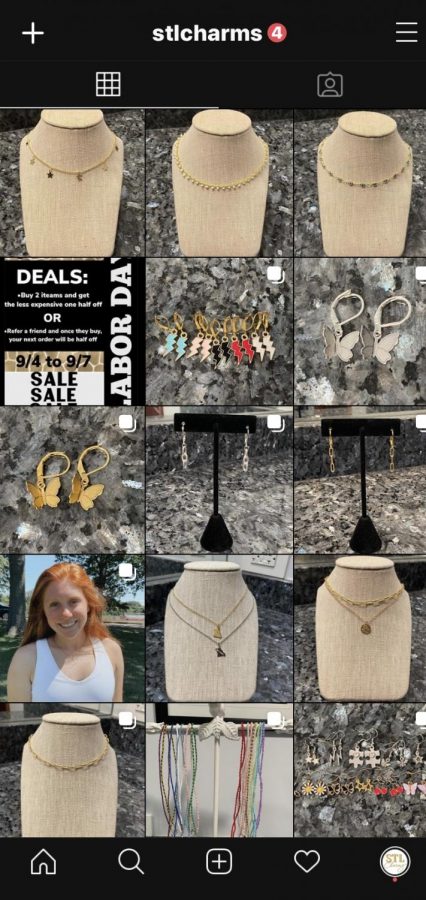 Everyone has to admit, being in isolation during quarantine was not fun or exciting. Students tried coming up with different activities to keep themselves busy. These students decided COVID was the perfect opportunity to become an entrepreneur. 
Senior Nyah Elbert decided to partner up with a friend to create an online resale company called New2you. Their company sells toys, custom jewelry, bags, clothing and more. 
"Currently I am working on an online business giving customers a different resale experience," Elbert said. 
Elbert got the idea when she realized the circumstances COVID- 19 has put on many people and the majority of people are not wanting to shop in public. 
Junior Emma Vance also started a business in which she sold jewelry from her own collection. Her business was making handmade beaded necklaces, anklets and bracelets.
However, Vance decided to dissolve her business due to school starting. 
"Having this business going during COVID was fun and kept me busy," Vance said. "Since starting to get back to a more normal schedule, I have slowly stopped reaching out to customers and posting on my account in order to stop any new orders from coming in." 
Senior Ellory Weinstein started her business last summer, but over quarantine her business has seen major progression.
 "I used to make friendship bracelets during camp when I was younger and made a set of bracelets for the color guard," Weinstein said.  "I posted some pictures on Instagram, and it took off as a business. I opened an Etsy a few weeks later and have since opened a second Etsy shop in addition." 
Weinstein's name of her business is BracletsByVienna. COVID has brought her many struggles and opportunities.
 "I have had issues ordering materials due to delays. However, it has given me a lot of additional time to produce my products," Weinstein said. "I've seen a dramatic increase in sales during the pandemic."
I, myself, have also started my own handmade jewelry business over quarantine and the company is named STLCharms. I mainly sell huggie (mini hoop) style earrings. However, I also sell necklaces, rings and bracelets. 
I'd consider my business to be a success and I am almost at 200 sales total. My goal for the company is to keep expanding and selling to new people. Also on Oct. 3, I will be bringing my business to the Meert Street Craft fair where I'll be selling my products.