Seniors: How to register to vote and cast your vote amidst a pandemic
Seniors face difficulties without on-campus voter drives, along with an election during a pandemic bringing new forms of voting.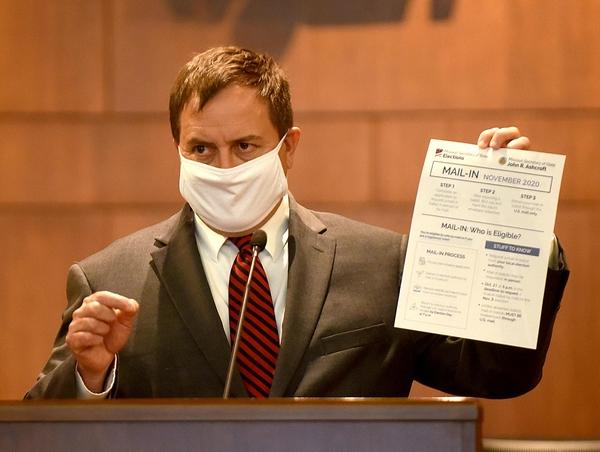 With an election less than 40 days away, the deadline to register is rapidly approaching. In light of the pandemic, class of 2021 seniors are not only void of the opportunity of a school voter drive, but they also face the pressures of staying home as much as possible. Without any incentive like on-campus registration, seniors face the less convenient task of having to take their own initiative to vote.
However, registering to vote itself is far from a difficult task. Senior Alexis Baumgarten describes her experience registering.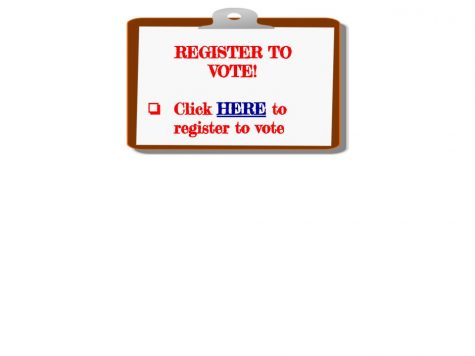 "I registered to vote online and it took me about 30 minutes. The process was pretty easy, it was just basic information like name, date of birth, address, etc. I did it all right after my half birthday because I think it is very important to vote," Baumgarten said.
Senior Farheen Khan also had a pleasant experience registering to vote.
"The process for registering is actually not that bad…I personally registered through vote.org and it took me maybe like 20 minutes," Kahn said.
Registering to Vote: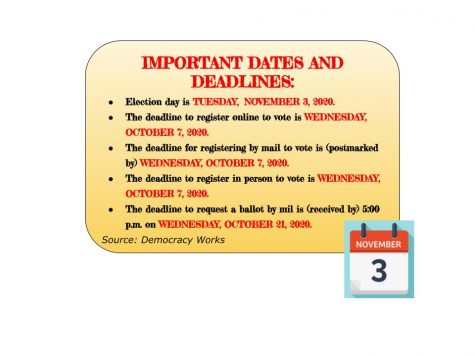 Here is what you need to know to register:
In Missouri, you can register to vote once you are 17-½ years old

You need some form of identification to register (ie. passport, driver's license)

You can register online at the Missouri Secretary of State's website. Click HERE to register online.
You can also choose to register through the mail by looking at this guide and filling out and mailing in the attached form. Click HERE to look at the guide and fill out and mail in the attached form. 
Click HERE to go to the Missouri polling place locator to find your polling place for in-person voting.

*However, St. Louis County has announced that voters may now vote at any St. Louis County polling place on election day.*
Casting Your Vote:
Registering is not the only aspect of this upcoming election that is impacted by the pandemic. Actually casting your vote is another task that looks different this year but, by no means, is any more difficult.
Voters can still vote in-person. You can also vote in-person before Nov. 3, as of Sept. 22. The alternatives to this are absentee voting and mail-in voting. While similar, these are two entirely different processes.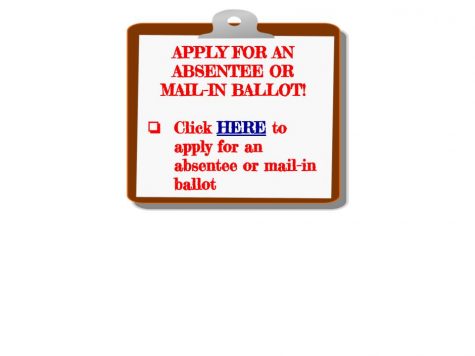 Absentee Ballot:
Absentee voting has always been an option, even prior to the pandemic. There are certain requirements to request an absentee ballot. In years past, the absentee ballot has mainly been an option for those who cannot make it to the polls due to being out-of-town on the day of, certain religious beliefs, physical restrictions, etc. 
However, this year, there is an additional list of possible ailments that could qualify you for an absentee ballot – if you are considered an "at-risk voter" for COVID-19. At-risk voters, according to the St. Louis County absentee ballot request form, are individuals who: Are 65 years of age or older, live in a long-term care facility licensed under Chapter 198 RSMo, have serious heart conditions, have chronic lung disease or moderate to severe asthma, are immunocompromised, have chronic kidney disease and are undergoing dialysis, have liver disease, or have diabetes. This application must be received by 5:00 p.m. on Oct. 21 at the St. Louis County Board of Election Commissioners.
Mail-In Ballot:
The other alternative option to in-person voting is a mail-in ballot. This ballot has no requirements besides a preference to not vote in-person due to the risk of contracting COVID-19. A request for a mail-in ballot must also be received by 5:00 p.m. on Oct. 21 at the St. Louis County Board of Election Commissioners. While some states are automatically sending registered voters ballots or forms to request a ballot, Missouri does not do this. Click HERE to request a mail-in or absentee ballot.
If you register by mail and this is your first time voting, you must provide a copy of either: (1) an ID issued by the Federal Government, state of Missouri, or a local election authority; (2) ID issued by a Missouri institution (public or private) of higher education; or (3) a current utility bill, bank statement, paycheck, government check or other government document that contains your name and address. 
However, a major difference between absentee and mail-in occurs after the application process for each. An absentee ballot can be mailed in or dropped off 725 Northwest Plaza Dr. St. Ann, MO 63074. While absentee ballots can be dropped off in-person on the day of the election, according to the Missouri Secretary of State's website, mail-in ballots must be returned by mail in the provided envelope, with the statement on the envelope signed and witnessed by a notary. In order to be counted, mail-in ballots must be received by the election authority at or before the time fixed by law for the closing of the polls on Election Day (7:00 p.m.).
The deadline to send in your mail-in ballot is Oct. 21. However, it is imperative that voters mail-in their ballots as soon as possible as USPS has stated they may not be able to deliver all ballots by 7 p.m. on Nov. 3.
Making a Plan:
With the many options for voting this year, voter registration organizations such as When We All Vote and Vote Save America are urging people to make a plan for how and when they are going to vote.
While mail-in voting is new this year, it is entirely trustworthy. According to the article "Why Is Voting By Mail (Suddenly) Controversial? Here's What You Need To Know" from NPR's website,  "While election experts say fraud in mail balloting is slightly more common than in in-person voting, it's still such a minuscule amount it's not statistically meaningful." Mailed-in absentee ballots have been a reliable way to vote for decades, so as long as you mail your ballot in early, mailing in your ballot is an entirely dependable alternative.
"Mail-in is a safe and reliable option. I think anyone who can should in light of COVID-19," said Khan.
For seniors who want to be even more involved in the process, there are opportunities like the one Baumgarten is taking.
"I also plan on volunteering at the polls," Baumgarten said.
While the pandemic poses more obstacles for voting, Khan remains optimistic about voter turnout among seniors and young voters.
"Youth voters tend not to feel as inclined to vote because of the lack of information surrounding voting at a young age but youth voter rates are actually on the rise with the current political climate, especially in Missouri's 2nd district," Khan said. "Seniors will suffer for sure because of the increased health risk posed by COVID-19. Many are choosing mail in and absentee to be more on the safe side. But I do think the current political climate will pose more of an incentive for voting."
Former President Barack Obama reaffirms this optimistic sentiment as he debunks any rumors that mail-in voting is unreliable and stresses the importance of casting your vote.
"…there are a lot of people out there trying to confuse and mislead you about this election. They're trying to make you cynical," Obama said in his Facebook post "Make a Plan to Vote" on Sept. 16. "They're trying to get you to believe that your vote doesn't matter. Do not let them do that. Our democracy is a precious thing, and it is up to all of us to protect it. And upholding our responsibilities as citizens is perhaps the most powerful way for all of us… to join forces. So register, vote as early as you can. And do whatever it takes to make sure your voice is heard in this election."