Homecoming takes on a new virtual form
Student Council plans homecoming activities despite the virus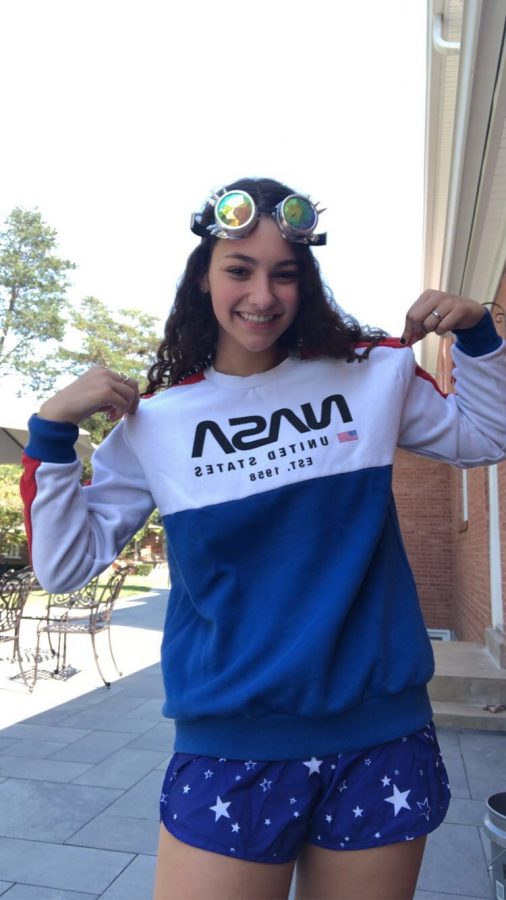 Many people look forward to the longstanding tradition of homecoming, especially at the oldest high school in Parkway. There is always excitement surrounding dressing up for theme days, class games, taking pictures, and going to the dance. These traditions have to be modified this year due to the virus, leaving many students disappointed.
This year's "virtual homecoming" is more like a virtual spirit week. Students will have the opportunity to dress-up according to the themes for each day of the week on Zoom calls. Additionally, there will be at-home challenges to keep the tradition of class games alive. To share dress-up pictures and photos of at-home activities, students can direct message their grade-level Instagram accounts.
Although a virtual homecoming is tough news for seniors, considering it is their last homecoming dance, many are keeping an optimistic outlook on the event. Senior and Student Body President Elizabeth Wangley believes that this change provides a chance to make homecoming new and different. 
"Having [homecoming] virtual gives us an opportunity to try new things which could be exciting," Wangley said. 
Senior Spencer Kessler is also looking at this change positively, as it is a way to bring students together throughout an unsettling time. 
"While having a virtual homecoming is by no means ideal, I think it is a good attempt to promote school spirit in a time where many people feel isolated from the PCH community," Kessler said. "The virtual dress-up days are a fun way to create unity even though we can't be together in person."
Having homecoming online is disheartening for freshmen as well. But, just as seniors have an open mind about the revised homecoming, so do our youngest students. Freshman Maya Sagett feels proud about planning some of the new homecoming events as a delegate on Student Council. 
"I am definitely pretty disappointed that I won't get to have a 'real' first homecoming, but I'm still optimistic about homecoming week and the activities that are being planned," Sagett said. "I'm on STUCO, so I know a few of the things that we're coming up with, and I don't think they will totally replace what homecoming has been, but at least we get to have some way to connect."
While a virtual homecoming is a fun way to get students and staff involved and maintain school spirit, Student Council Advisor Sarah Hale believes there is a possibility of in-person traditions if school returns to normal. 
"We need to celebrate our return and a 'true' homecoming when we return to school," Hale said.
Dress-Up Days for Virtual Homecoming Week (Sept. 28-Oct. 2):
-Monday: Religious holiday. No homecoming events.
-Tuesday: Pajama Day
-Wednesday: Class Theme (staycation)
-Thursday: Throwback Thursday
-Friday: Colts Day (show off your school spirit)