Taylor Swift Shines on "Folklore"
In preparation for the Grammys on March 14th, the Corral will be reviewing every Album of the Year nomination leading up to the awards.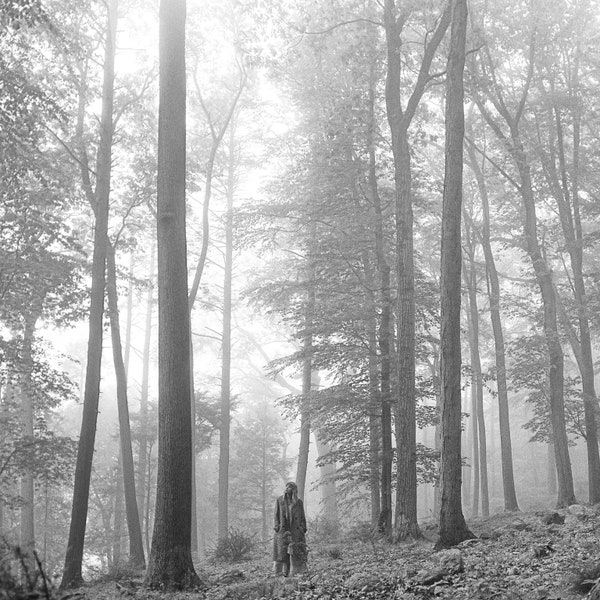 Taylor Swift's album "Folklore", released in July of 2020, is nominated for Album of the Year. Is this album worth a spin?
"Folklore" is not like Swift's recent work. As a result of the pandemic, Taylor Swift decided to take the opportunity to change her sound. Rather than a focus on either a country sound or a pop sound, Swift focuses on maintaining a folk, cottagecore aesthetic.
I love this change in sound. "Folklore" allows for Swift to showcase her talent without letting current pop music tropes get in the way. This allows her lyrics, voice, and songwriting really shine on most of these songs.
There are many highlights, but my favorite track on the album is easily "exile" feat. Bon Iver. This song is about two exes meeting each other again after a break-up. The track starts with a sparse piano loop and Bon Iver's deep, full voice. This soon gets contrasted effectively with Taylor's higher register. I love how the lyrics of each artist contrast: Bon Iver singing that she didn't give any signs, Taylor singing she gave "so many signs" being the most effective example. I also like the detail in the instrumental on this song. There are so many subtle strings and synths placed strategically to maximize the song's emotional impact.
Taylor continues to flex her lyrical muscles on the track "illicit affairs", a reflection on cheating and why people cheat on their partners. Swift compares cheating to a drug addiction: a temporary, fleeting fix to deeper issues with that person's mental health. Swift also delivers a heartfelt vocal performance with a nice acoustic instrumental.
I also love the song "august". This really captures the vibe of a summer fling with the guitar and breezy vocals. This song is extremely catchy.
"Folklore" is a consistently good record, but what holds the album back is a lack of experimentation. I've heard songs similarly good by tons of artists. This is nothing new. There are also a few songs here that leave very little impact on me, like the first track "the 1". There's nothing obviously wrong about the song, I just don't get much out of re-listening to the track.  I feel the same way about the closer "hoax".
Despite a few duds and a lack of innovation, "Folklore" is an enjoyable record. I love the lyrics throughout, I love Swift's vocals, I love the atmospheric and cozy instrumentation, and I love the consistent aesthetic throughout the track list. I think many people that wouldn't otherwise like Taylor Swift's work should try this album out.
Favorite Songs: "exile", "august", "illicit affairs", "mirrorball", "mad woman", "this is me trying", "peace", "seven", "betty"
Least Favorite: "the 1"
Rating: 7.5/10