Jhené Aiko's "Chilombo" Is Misused Talent
In preparation for the Grammys on March 14th, the Corral will be reviewing every Album of the Year nomination leading up to the awards.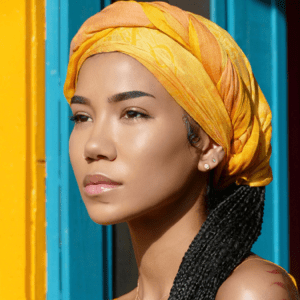 Jhené Aiko has been a rising R&B talent in the last few years. Aiko has been featured on songs by Drake, Childish Gambino, Big Sean, and many more. Despite a mixed critical reception, Aiko's latest album "Chilombo" has been nominated for Album of the Year. Is this album worth checking out?
There are some good ideas here, but this album is brought down by some inconsistent vocals and an unnecessarily long track list.
This album does not get off to a great start. The track "Triggered" has a sparse beat with hollow production and a boring vocal performance. Her voice does not sound impressive here. It's not bad, there's just nothing special here. Not sure why this was the lead single.
"None Of Your Concern" has Big Sean, Jhené Aiko's ex, featured on the track. This song appears to be about their failed relationship, which is an interesting concept. Unfortunately, the execution is not quite there. This beat is pretty boring, the vocals are unimpressive, and the lyrics aren't anything mind blowing. This track is also way too long.
Easily the worst track here is "LOVE". The chorus is annoying, the snaps are way too loud, and the vocals are once again unimpressive. There is not a single original idea on this track. It's redundant. I do appreciate the slight change of pace, but this song is so lifeless.
That's not to say there's nothing good here. The song "One Way St." has incredible production. Aiko's voice works very well for this dreamy instrumental. She doesn't bite off more than she can chew. I also like the lyrics about how overwhelming life's choices can be. This track also has a good verse from Ab Soul.
The track "Surrender" has a really cool vibe too. Aiko's vocals are beautiful here, especially in the chorus. I like the instrumental a lot as well. This song sounds like a dream.
Aiko really flexes her vocals on the track "Summer 2020". This is a short track, but this showed me that Aiko has a lot of potential with her voice. I just wish she were this open and powerful with her voice throughout the album.
The closing track "Party For Me" is one of my favorites on the album. This song has much needed energy. The beat is booming and colorful. I also thought the Nipsey Hustle tribute was tasteful. Aiko ended on a strong note.
This album is 20 tracks. The quality of this album could have doubled if the track list were cut in half. There are so many songs here that feel like fluff. There weren't many terrible songs here, it just felt like the same song over and over. I think Jhené Aiko has a lot of room to grow as an artist.  I think if she becomes more comfortable with her voice and becomes more selective with the songs she puts on her albums, she has the potential to make a great album. "Chilombo" is not that album.
Rating: 5/10
Favorite Songs: "One Way St.", "Surrender", "Summer 2020", "Pray For You", "Lightning and Thunder", "Party For Me"
Least Favorite Song: "LOVE"