The Best of Harry Styles
An overview of global sensation Harry Styles' biggest accomplishments so far in the year 2022
Nearly everyone in the world has heard of the famous singer, songwriter, actor, and performer Harry Styles. You may know him from his time in the band One Direction or his solo career that started after the beginning of One Direction's 'hiatus' in 2015. Over the course of his 11 years of a singing career, Styles has made enormous strides as an influential, creative, and forward-thinking public figure. From his movements in music, movies, fashion, and push for the acceptance of all people, Styles in one way or another touches the heart of anyone and everyone in the world.
Following his performance in the 2017 WWII movie, "Dunkirk," Styles along with Emma Corrin is starring in the romantic drama, "My Policeman." The movie is based on the novel of the same name by Bethan Roberts; it is a 1950s queer love story. Filming for the movie began in April 2021 and wrapped in June, and there is currently no release date available yet.
Get ready for the never-before-seen thrill of Styles in a romantic film setting, because "Don't Worry Darling" is coming out in theaters on September 23. "Don't Worry Darling" is a psychological thriller directed by Olivia Wilde, starring Styles and Florence Pugh as the two main characters. The official trailer dropped on April 26 and sent the media into a tailspin when Wilde shared it at CinemaCon.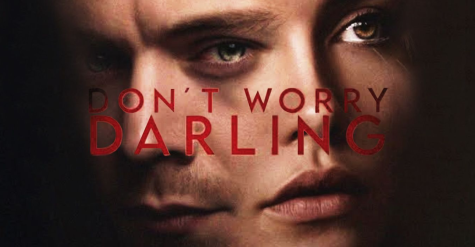 Finally, Styles appears in the post-credit scene of Marvel's "Eternals," playing Thanos' brother, Eros. Is this the official beginning of Superhero Styles?
Over the course of his career, especially in the last ten years, Styles has been nominated for 121 awards and won 43 of them (all for himself, not with One Direction). Some notable nominations from the last two years include:
2020 American Music Awards / "Fine Line" (album) / Favorite Pop/Rock Album (won)
2021 Billboard Music Awards / "Adore You" / Top Radio Song
2021 Brit Awards / "Watermelon Sugar" / British Single of the Year (won)
2021 Grammy Awards

"Watermelon Sugar" / Best Pop Solo Performance (won)
"Adore You" / Best Music Video
"Fine Line" (album) / Best Pop Vocal Album

2021 iHeart Radio Music Awards

"Juice" / Best Cover Song (won)
"Adore You" / Best Lyrics (won)
"Watermelon Sugar" / Best Music Video and Song of the Year

2021 Juno Awards / "Fine Line" (album) / International Album of the Year (won)
2021 MTV Millennial Awards / "Golden" / Global Hit of the Year (won)
2020 MTV Video Music Awards

"Adore You" / Best Art, Best Direction, and Best Visual Effects
"Watermelon Sugar" / Song of the Summer

2021 MTV Video Music Awards

"Treat People With Kindness" / Best Choreography (won), Best Editing, and Best Pop
On Friday, April 15, Styles graced the stage at the Coachella Valley Music and Arts Festival, surprising fans in a fluffy black coat that would later reveal a rainbow-sequin-covered jumpsuit. After the first live performance of this single, "As It Was," Styles would go on to sign tracks from his sophomore album, "Fine Line." Songs like "Adore You," "Golden," and "Carolina" were beautifully performed, but can't compare to what would come next.
Without warning, Styles and his band began with an acoustic folk rock song, "Boyfriends," and an upbeat pop song full of nostalgia, "Late Night Talking." Both would later be featured on "Harry's House." A few songs later, which included the reminiscence of "Canyon Moon," "Treat People With Kindness," and One Direction classic, "What Makes You Beautiful," Styles announced his special guest and lifelong idol, the country pop legend, Shania Twain. Styles mentioned that Twain taught him at a young age that "men are trash," and Twain went on to ironically feel "starstruck" being on stack alongside Styles. The two of them astoundingly performed Twain's "Man! I Feel Like a Woman!" and beautifully closed the show with "You're Still The one."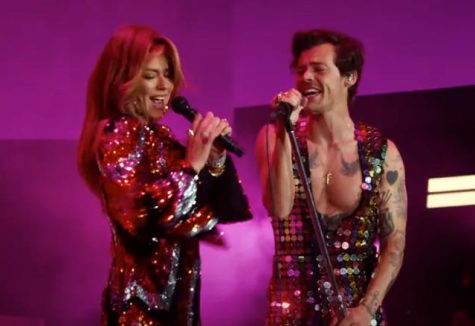 On May 20, Styles invited fans to arguably his most intimate album yet, "Harry's house." His third studio album was announced with few details in a cryptic video that was released on March 23, and includes a sneak peek of the piano instrumentals of the final track on the album, "Love Of My Life." The album contains 13 tracks, each of them unique, personal, beautiful, and far from anything we've heard from Styles before.
The album announcement came after a few days of online teases that included the emergence of the website youarehome.co, which showed a beige door that updated every day until the release of the album with a different image of a book or theme. This included a photo of the earth upside down, the cover of Ralph Waldo Emerson's "Nature and Selected Essays," which, along with other photos, led fans to create several theories about how these images answer questions about a third album.
Before the whole album was available, the fourth track, "As It Was," was released as a music video single on April 1. The video features Styles dancing around with a female companion in a sparkly red outfit, and it is speculated that the song alludes to the divorce of his parents when he was young.
As a part of the promo for the album, Styles kicked off the "Today Show's" TODAY's Citi Summer Concert Series on the morning of May 19. He performed in a green-and-black-striped jumpsuit, debuting songs on "Harry's House" like "Late Night Talking," "Daylight," and "Boyfriends." While on stage, Styles also explained that the new album is "definitely [his] most personal record so far" and "it's the most free [he's] ever felt making music."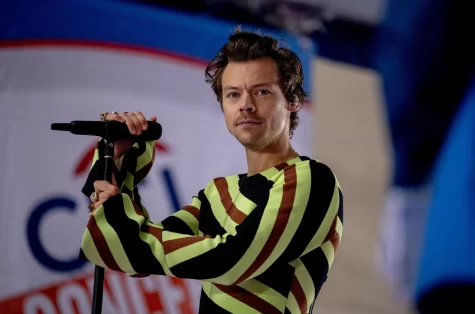 In collaboration with Apple Music, Styles participated in an exclusive hour-long interview with Zane Lowe, and Styles and his band were featured on the "Howard Stern Show" prior to the release of the album.
Beginning on the night after the album's release, Styles performed two "One Night Only" shows in New York and London to play the entirety of the album live for the first time. Finally, this summer, Styles will be continuing 2021's "Love On Tour" across Europe, and then returning to the United States in the fall for shows entitled "[Insert Venue Name] Is Harry's House," which fans could not be more excited for.
Some notable stats about Styles, especially "Harry's House (all courtesy of Harry Styles Charts (@statsharry) on Twitter:
"As It Was" accomplishments, all within its first day of release:

Reached #1 on US iTunes
Harry Styles is the cover and the #1 song ("As It Was") on Spotify's "Today's Top Hits," the biggest playlist on the platform
Styles' song with the most #1's on Apple Music (10), surpassing "Watermelon Sugar" (9)
#1 best selling song around the world
#1 on Apple Music Global, becoming his first song ever to achieve this
Styles' highest peak position and streaming day on the Global Spotify Chart with 16.1 million streams and is now Spotify's most-streamed male song in a single day
Held the #1 position on the Billboard Global 200 and Billboard Global Excl. US charts for seven consecutive weeks, and is currently at #2

"Harry's House" accomplishments, all within its first day of release:

#1 on iTunes in over 50 countries
Now Styles' biggest album across all digital platforms, surpassing "Fine Line"
"Music For a Sushi Restaurant" surpassed 1 million views on YouTube (first track on the album to achieve this)
All tracks on the album occupy the entire top 10 of the US Spotify chart
"Love Of My Life" is the album's first #1 on iTunes
#1 on US Apple Music
All songs are charting within the top 40 on US Apple Music

"Harry's House" is now Styles' fastest album to have all tracks over 20 million streams on Spotify (6 days), surpassing "Fine Line"
Styles is now the 3rd biggest artist worldwide across all digital platforms, surpassing Ed Sheeran
Styles is officially the richest young musician in the UK, with an estimated £100 million, according to "The Times"
From only 37 songs, Styles has reached 10 billion cumulative streams on Spotify
"Harry's House" surpassed 900 million streams on Spotify as of May 27, and it is his fastest album to achieve this