Mueller's Best Present, A Victory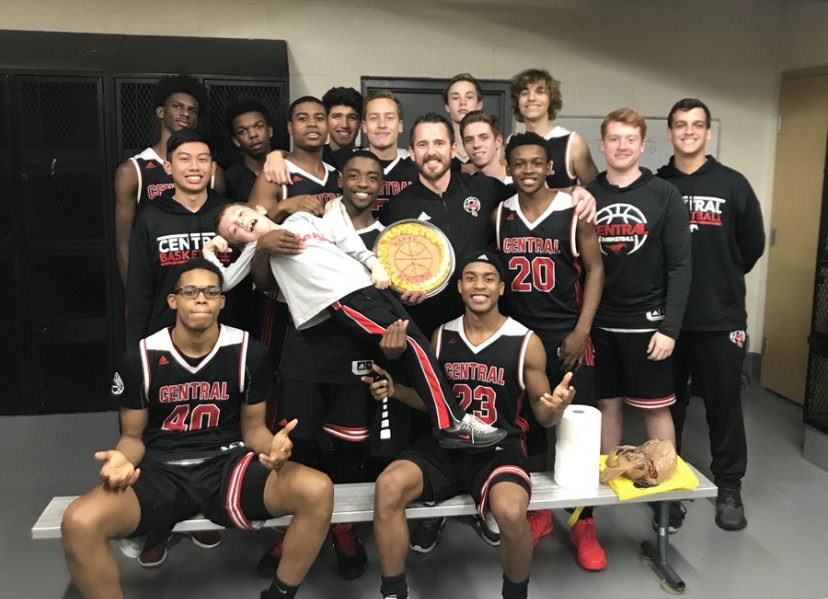 Everyone loves their birthday, even if you're discreet about it. Varsity boys basketball head coach Aaron Mueller's birthday was on Tuesday, January 15. This also happened to be a game day for the team. Mueller only had one wish for his birthday, and that was a win, which the team was able to give him. The Colts beat Vianney 46-39 in a come from behind win. Mueller claimed without a victory, it would have been a rough birthday.
"It was not pretty… but we gutted it out and found a way to win," Mueller said.
One of the challenges Mueller expressed with his birthday is that the basketball season is always in full swing on January 15. Despite this conflict, the Mueller family always finds a way to make that day a extra special. Senior Rylee Schertzer, Mueller's step-daughter, touched on some of the things their family did to celebrate Mueller's birthday.
"We had a cookie cake with us, but my mom wasn't going to give it to him if we hadn't won because he wouldn't like it," Schertzer said.
Schertzer claims that Mueller likes to downplay his own birthday, but his sons Grady and Griffin always make it a big deal.
"Griffin woke up really early that morning and ran into his room and wished him a happy birthday," Schertzer said.
Schertzer also said that the following day Mueller and his family were able to celebrate with a ice cream cake (his favorite) amongst friends and family.
In previous years, there have been games on his birthday, but this being his first year as head coach, it meant something a little extra.